I received the below mentioned complimentary products for the purpose of this review and to help prepare the recipe.  All opinions are 100% my own.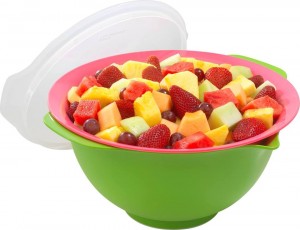 Summer is here and for me that means cookouts, vacations and fresh fruit.  I love all things fresh fruit.  I do not thing there is a kind of fresh fruit that I would not eat.  I love to visit my Mother-In-Law as she always has a bowl of fruit salad in her fridge.  I have noticed that the fresh cut fruit started to taste funny- soggy and old.  I do not know if you know what I am talking about but I was just introduced to a 3-piece fresh fruit bowl that I can only describe it as amazing.  It keeps watermelon and cut fruit fresher longer.  The 3 -piece fresh fruit bowl comes with a large bowl that sits in another bowl that collects the liquid from the first bowl and a lid.  The Profreshionals Fruit Bowl is only available at Bed Bath & Beyond.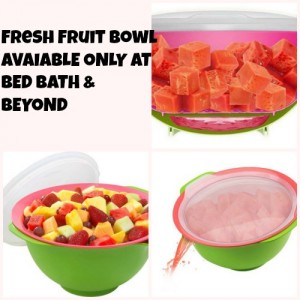 I have said that my Mother-In-Law makes fruit salad but who doesn't?  I want to share my fresh fruit recipe with you for my Everything Smoothies.  This recipe is very forgiving and by that I mean that you can literally put the kitchen sink in it.  You can add any type of greens to it, among the fruit that you chose and it will still taste awesome.
       I love this Profreshionals Fruit Bowl as it is big enough to hold a large Family Fruit Salad or a large salad of any type.  It does keep the fruit fresh for much longer.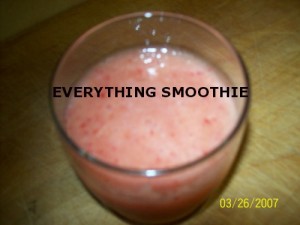 You can enter to win one of these by going HERE
Related Posts :