I received the below mentioned complimentary product for the purpose of this review. All opinions and thoughts are 100% my own.
What do you chop/cut your fruits and vegetables on? I used to think that all cutting boards and surfaces were the same. I could not have been more wrong. I was very excited when the opportunity came about to review the Organic Bamboo Cutting Board By NomNom Home and Kitchen and sold by OpenAir Traders . I was quick to find out that all cutting boards are not created the same.

About The Company~
 
     Like I said above, I really did think that all cutting boards were the same. Boy was I wrong. This Organic Bamboo Cutting Board is in my opinion one of the kitchen tools I have ever owned. It made cutting/chopping/slicing/dicing or anything along those lines a breeze. Clean up was also super easy and that is something I love. The Organic Bamboo Cutting Board is sleek and smooth. Some of the things I love about the Organic Bamboo Cutting Board are:
ELEGANT, ORGANIC BAMBOO CUTTING BOARD: The NomNom BOARD™ is specifically designed for cutting food, and serving cheese and wine. At 12×18 this extra large bamboo cutting board with juice groove is a beautiful addition to any kitchen! This bamboo board is designed for both high functionality and beauty! This bamboo board can easily go from a kitchen cutting board to a bamboo cheese platter at your dinner party if not better than granite cutting board or those made from other premium materials.

100% FOOD-SAFE MATERIALS: Our bamboo cutting board extra large is made from 100% food-safe materials. Unlike some other plastic cutting boards, our bambu cutting boards are organically grown, are FDA-approved and are free of formaldehyde, chemical and plastic resins, as well as stains and dyes.

CLEAN-UP IS A SNAP: Cleaning up this premium bamboo board is a snap. Bamboo is naturally non-absorbent and is extremely hard and durable which makes it an ideal choice for a wooden cutting board. This bamboo board can be washed in the dishwasher but it is not ideal. Handwashing will preserve this bamboo cutting block for many years to come!

GROOVED CUTTING BOARD KEEPS COUNTERS CLEANER: This extra large cutting board with juice groove also helps to keep your counters cleaner. The drip and juice groove on this cutting board provides a well to collect what would otherwise end up on your counter! Use our bamboo cutting board worry-free for cutting and chopping all food types: meat, beef, chicken, fish, and vegetables.

SATISFACTION GUARANTEED: We are so sure that you will love your NomNom BOARD™ Bamboo Cutting Board that we protect all orders with a no-question asked, 100% money back guarantee. We are committed to maintaining the highest quality organic bamboo cutting and chopping board on the market so we answer all customer service questions in less than 24 hours.
     I mean who doesn't love satisfaction guaranteed? How awesome is that! I love everything about this board. My husband went through a phase where he liked those flat cutting mats but when he tried this board, He vowed never to use anything else. For him to say this, It must be an awesome board. The juice grooves that go around the board are an awesome thing to have as it does keep all of your juices contained. Before the juices that were produced from the items I chopped were on my kitchen counters and would drip down to the floor. This used to be a safety issue for me but not anymore.
     I give this product and the company my high recommendation and my thumbs up. You can stay up to date on everything they offer or products they are launching by following/liking them on their      Website/Facebook/Twitter
     You can order an Organic Bamboo Cutting Board for your very own by going HERE. This board is very affordable as they are on sale now. I am thrilled to say that I will be having a giveaway for an Organic Bamboo Cutting Board just like the one I received. Please check back for the link to the giveaway which will start in about a week.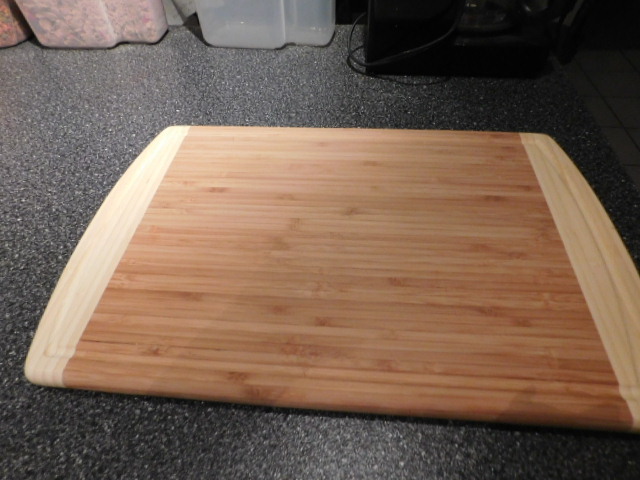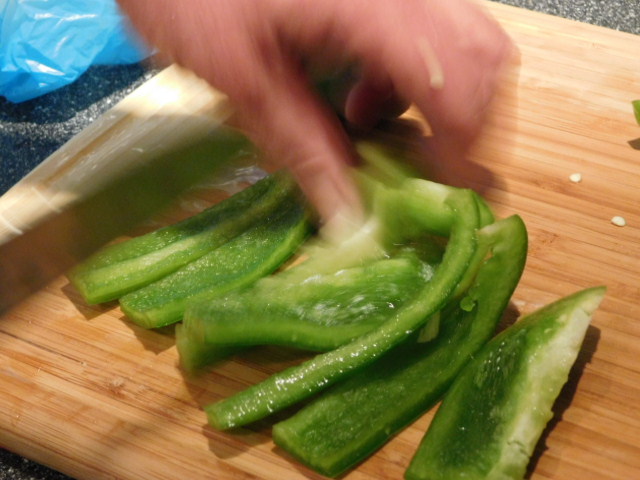 Tammie~