I received the below mentioned complimentary either for free or a discounted price for the purpose of this review. All opinions and thoughts are 100% my own.
What type of camera do you prefer? I used to think there was only 1 type of camera-The one that takes pictures, Right? Wrong. Now I am dating myself but today there are so many different types of cameras that do so much more than just take picture. I was thrilled when the opportunity came about to review the  Vivitar 914 HD ActionCam for my Holiday Gift Guide.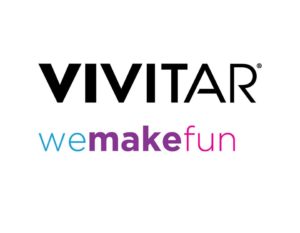 About Vivitar~
Vivitar was founded in 1938 as 'Ponder and Best' by Max Ponder and John Best in Santa Monica, California. Max Ponder headed the sales department, while John Best ran the operations side of the company. Ponder and Best began by importing German-made photo equipment.

Ponder and Best created the "Vivitar" brand to compete with major lens manufacturers. The company commissioned experienced lens designers and top-line Japanese optical lens manufacturers such as Kino Precision to produce their lens designs. By carefully positioning their limited product line with key photo retailers, they quickly built a reputation for good quality lenses at modest prices. As their reputation grew, many manufacturer's deemed them as the go-to brand to carry their products.

In 1979 the corporate name was changed to Vivitar Corp and the company became multinational with subsidiaries in Japan, West Germany, France, Canada, the United Kingdom, Netherlands, Belgium and Sweden.
About The Vivitar 914 HD ActionCam~
Capture and share your most thrilling adventures with Vivitar's DVR 914HD 4K ActionCam. This 16.1 megapixel, 1440p action cam won't miss a beat! Capture every twist, turn, and drop with the 170 degree wide angle lens and waterproof case for your next level adventure. With included assorted mount clips, take this action camera wherever your heart desires. This camera uses a rechargeable lithium-ion battery for convenient charging and records to a Micro SD card for many expandable memory options to record every moment. Built in Wi-Fi and remote control allow you to stream to any android, iOS, smartphone or tablet.
Features Include:
Waterproof Casing
Wifi enabled
Able To Be Mounted On A Variety Of Surfaces and Objects
Remote Control
16 Mega Pixel
AC Charger
USB Cable
1 Year Warrenty
And So Much More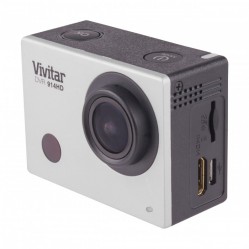 My Review/Thoughts~
I only own 1 camera and all it does is take a snapshot(picture). I mean I do not even own a video camera let alone and actioncam until now. The Vivitar 914 HD ActionCam has so much to offer in it's little casing. This has truly changed the way my family sees the world. Not only does my husband and I take moving video clips at the local skate park but we take pictures of our cats chasing the neighborhood birds. Some of these are really funny. When we can't be there to take pictures of the kids riding their bikes or at the skate park, They can take their own by mounting The Vivitar 914 HD ActionCam to their riding helmet. They love being able to be a part of taking their own footage.
I give this brand and their products my thumbs up and my highest recommendation. I know that anyone on your Holiday Gift list be love to receive this item. You can buy this item at your local Walmart, Amazon or Target stores.
Tammie~