This post is sponsored by Coolpad, but my love for their products is entirely my own. I received the below mentioned complimentary product for the purpose of this post. All opinions and thoughts are 100% my own.
     Do you own a smartphone? I can honestly say that I was probably one of the last people to hop on the band wagon and buy a smartphone. They were so very expensive when they first came out and I thought they were all basically the same. Boy, Was I wrong. They are as unique as you want them to be. Very simple or very complex. Very expensive or a price just right. I want to tell you about a smartphone that will change your life as it has a ton of features, awesome specifications on it and costs under $200! I want you to be the first to know that the Coolpad Conjr smartphone is launching in the U.S. now and I know for this terrific price that you will want to get one for yourself.
     After I removed the packaging it was shipped in, I discovered a sleek black box which I opened right away as the anticipation was killing me. I was not disappointed to say the least!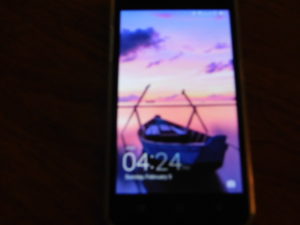 I now needed to set up this phone and it could not of been any easier. I needed to get/insert a compatible sims card. This Coolpad Conjr smartphone is pcs metro, at&t, boost mobile and a few more. The Coolpad Conjr has a dual sims slot. This is perfect for the international travelers.
Some Specs of this phone that I love are:
8.0 M Front Camera with LED Flash
Metal Body with 2.5D Touch Screen
5.0″ IPS HD Screen
Fingerprint Sensor
With its advanced 3D pixel sensing technology, the Coolpad Conjr can read up to 5 fingerprints: including dry, wet, and dusty fingers, light presses are also identified.

The Coolpad Conjr comes with a 13MP rear camera and 8MP front camera and LED Flash for BOTH cameras, bringing more light to your selfies.

Conjr comes with 16GB ROM and 3GB RAM, plus an expandable micro SD card slot which supports up to 64GB additional memory.

The Coolpad Conjr features an aluminum-magnesium alloy body, that is durable, sturdy, free of fingerprints, yet lightweight and comfortable for extensive use.

Get the best of both worlds with dual sim for international travel, enabling two numbers in your phone.
Never worry about remembering a password when all you need to unlock the Coolpad Conjr smartphone is a fingerprint or if you choose not to use anything, You do not need to. I love this phone and the options it gives you. Also the pictures you can take with this phone are crisp, clear and sharp. You can also say that the pictures taken with the Coolpad Conjr are defined. Everything in the picture is of professional quality. I now have an excellent camera to take the food pictures for my blog with.
  
     The Coolpad Conjr smartphone is the best I have ever used. I just know you are going to want to get one for your very own. They are for sale on amazon and you can also get it on Newegg!
Like/Follow Coolpad to check out their newest updates: Follow on Instagram, Twitter and Facebook!
Tammie~