Every birthday, anniversary, and holiday is a cause for celebration, but truly special occasions only occur every once in a while. Silver wedding anniversaries, christenings, graduations, and twenty-first birthdays are big milestones in everyone's life and they deserve to be honored in a special way. As these milestones have been celebrated for at least 100 years, there are traditional gifts associated with the occasion that can still make wonderful presents. However, depending on your budget, or what you think the recipient will appreciate more, there are contemporary gifts that still celebrate the event.
Christening
The phrase "born with a silver spoon in his mouth" comes from the tradition of gifting silver spoons on a Christening day. In the sixteenth century, any child receiving such a Christening gift would have to come from a wealthy background and were also blessed with a bit of luck. By the mid nineteenth century the Christening gift of a spoon was common amongst the middle and upper classes.
Today, an appropriate christening gift would be a rattle, a soft toy for the baby to sleep with, or a soft, fleece blanket. Anything the parents can use to entertain and comfort their child is usually appreciated.
Wedding Anniversaries
Each wedding anniversary is traditionally associated with a theme, and the gifts exchanged are usually in line with the theme. The theme for the first year is paper, the fifth is wood, the tenth is tin, and the twenty-fifth is silver. Couple can give gifts with the theme in mind, but contemporary gifts have taken the form of holidays, dinners out, or hosting a party for the big milestones such as ten year, twenty-five year, or even fifty year anniversary.
Graduation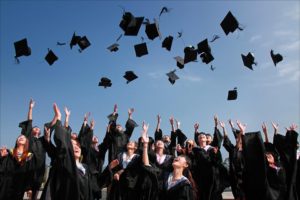 The graduation ceremony dates back to the twelfth century, and has traditionally been marked with by wearing caps and gowns, with class rings making an appearance in the early 1900s. There are no official gifts to present to the graduate, but recently proud parents have rewarded their child's hard work with holidays, cars, or expensive watches. However, you don't have to buy them anything costly. Grateful graduates will be happy to receive any of these gifts, or just a free drink once the ceremony is over.
Recently, young children have been getting a taste of the graduation excitement with their own kindergarten graduation ceremonies. They also deserve some recognition, so find them some unique presents to mark the occasion. It'll be years before they have another one.
Coming Of Age
The official age of adulthood varies between countries, but usually it coincides with the day they can legally drink. As a result, traditional gifts are related to alcohol, which can including buying them their first drink, or presenting them with various drinking paraphernalia. However, you could get creative and find them something they will still enjoy the next morning. Help them buy new furniture for the apartment, buy them new gadget that will help them sort out their busy schedule, or organize a group experience they will never forget.
Tammie~