~I received the below mentioned complimentary product either for or a discounted price. All opinions and thoughts are 100% my own.
Do you use coffee beans? And how do you grind those beans? My SIL once gave us 4 bags of coffee but they were beans and we had to give it back. In my home we always just used ground coffee as I never owned a grinder but that was until the opportunity came about to review the Coastal Brew Coffee Grinder.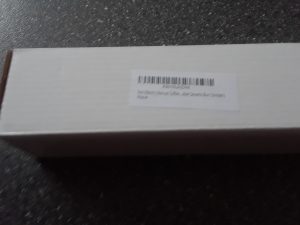 About The Coastal Brew Coffee Grinder~
STAINLESS STEEL BODY for easy cleaning. Ultra Ceramic Burr for smooth, even grinding. Make Coffee the old fashioned way with your Hand.

ADJUSTABLE GRIND selector with fully adjustable settings to ensure grind is to your specification. Allows for perfect fine grind for all types of coffee: Turkish, Espresso, Latte, Macchiato, French Press, Chemex, Cold Brew, Percolator, AeroPress, even spices.

SMALL AND COMPACT, great for travel and camping. So quiet you can use it in the same room as others without waking them. Manual coffee grinder has no cords or need for power.


My Thoughts/Review~
Now that I own the Coastal Brew Coffee Grinder, I know what I have been missing. I have been missing just how fresh it tastes, Just how more aromatic it is and just how much more flavorful my coffee is. In no time at all, I can have freshly ground coffee everyday because it literally takes no effort to grind the beans. I now do not buy ground coffee but rather I buy coffee beans. If you think that a Non Electric Coffee Grinder is to much trouble because you have to do the grinding yourself, You are so wrong. I have very little strength in my arms and all it takes is less than a minute and you are done!
I give the  Coastal Brew Coffee Grinder my thumbs up and I highly recommend it. You can go HERE to buy one for your very own but you can also enter below to win one~
This giveaway is live and will end 2/26.
Void where prohibited by law.
All entries will be verified.
Enter Below and Good Luck~
Win a Coastal Brew Coffee Grinder #3

Tammie~