This post is sponsored by The National Frozen & Refrigerated Foods Association (NFRA). All opinions are 100% my own. See easyhomemeals.com for more recipes & tips
I know if you are like me then saving money when you go food shopping is at the top of your list. Having a family can be so expensive these days but does not have to be. I will be the first to admit that I read all the ads and look for the best deals around and that is why I always shop at Giant Eagle. I am very impressed how my food dollar goes so much further when I shop at and purchase Giant Eagle brand products.
We love having our family and friends over for impromptu party or game night get together. Giant Eagle has an amazing frozen food isle. We always keep plenty of Giant Eagle frozen pizzas and Giant Eagle frozen soft pretzels on hand for such occasions. This occasion is for the College Basketball Tournaments. Since, I am always shopping at Giant Eagle, It is a no brainer to pop the frozen pizzas and frozen soft pretzels in my cart as I really like their selections and variety.
Having my family and friends over for a College Basketball Tournament party is not the first time I have done this. My home is known as the place for hosting get togethers and serving the best food or snacks. My guests really loved how fresh and flavorful my food was.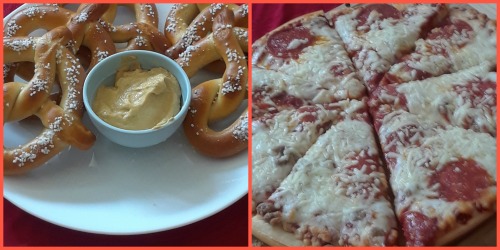 You too can be the host of the block by following a few of my party host tips. While you are at the store buy your paper products because the fewer dishes you have after the party the better. To save money, Shop and purchase Giant Eagle brand products as they do have a large variety of products . Set the mood- Do you need music or surround sound for your TV?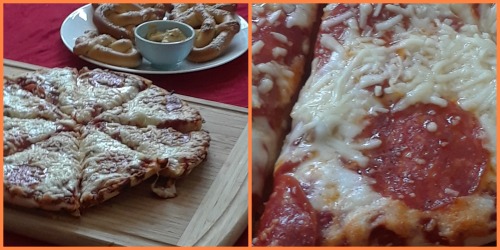 At the end of the night, Everyone had a great time. My team may not have won but my guests will only remember the great time they had and the awesome food.
Now for an exciting giveaway where I am giving away a $50 Giant Eagle GC.
Please enter on the widget below and Good Luck to you!
It's #FrozenFoodMonth, and, to celebrate, you'll find a flurry of deals on frozen foods at your local Giant Eagle. Visit Easy Home Meals for great recipe and meal solutions and to enter the March Frozen Food Month Sweepstakes for a chance to win up to $10,000 in prizes!
Thank you to the National Frozen & Refrigerated Foods Association (NFRA) for sponsoring this post! For more inspiration during this March Frozen Food Month, be sure to check out delicious ideas from NFRA at EasyHomeMeals.com.
Tammie~