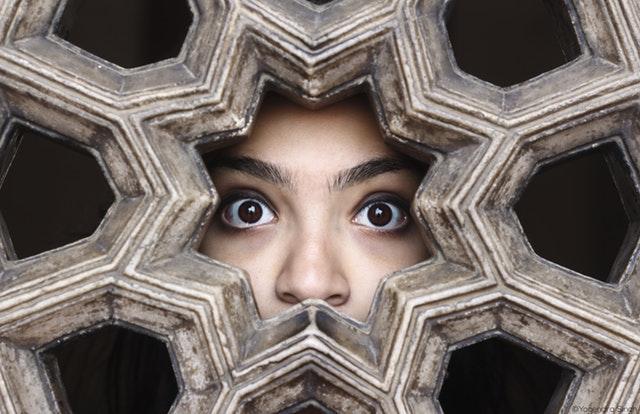 Sinus issues crop up with surprisingly regularity in the general population today. In many instances, a simple cold can lead to a case of sinusitis, or sinus infection. Over time, occasional sinus problems may become more chronic, leading to a reduction in quality of life and health.
To further complicate matters, The American Academy of Otolaryngology–Head and Neck Surgery (AAO-HNS) estimates that as many as 80 percent of people have what is called a "deviated septum," or nasal cavity.
When this occurs, one side of the nasal cavity can be minimally or significantly smaller and narrower than the other side. Often, chronic sinus issues develop on the slimmer side. A septoplasty is one surgical procedure designed to correct issues related to a deviated septum.
What Is a Septoplasty?
A septoplasty is a surgical procedure that focuses on correcting and evening out the two passages of the nasal cavity. A septoplasty is the generally preferred method of correcting a deviated septum.
Septoplasty is a well known, safe and effective means of remedying allergy, sinus and nasal issues associated with a deviated septum. Because it is done completely through the nostrils, patients do not have to cope with exterior incisions, bruising or swelling after the procedure.
Does the Septum Need to Be Broken During a Septoplasty?
The answer to this question is very individual to each patient. Often, correction and evening of the septum can be accomplished simply by moving the septum itself during the procedure.
However, if the septum is very deviated in whole or in part, it may be necessary to break, shift around, reposition or even remove certain parts of the septum structure to correct the underlying health issues.
Dr. Rubinstein will determine whether or not the septum will need to be cut or broken during your initial health examination and consultation. If you have ever had prior nasal surgery or a significant trauma to the nasal area, this can also influence the approach Dr. Rubinstein may need to take to correct the structure in this area.
What Does a Septoplasty Procedure Treat?
Patients typically seek a septoplasty because the presence of the deviated septum is causing minor or significant health issues in their life.
Examples of health issues that could be remedied through correction of a deviated septum include reduced airflow through one nasal cavity, persistent sinus infections, congestion or post-nasal drip or nosebleeds.
How Long Until the Septoplasty Procedure Takes Effect?
Because there is some initial healing time required post-operatively, it can take up to six weeks or longer before the full impact of your procedure can be felt, and you may continue to accrue additional benefits for a full year after your septoplasty.
However, you will likely begin to notice improvements within two weeks of your septoplasty after the initial swelling goes down and the tissues begin to heal and stabilize.
You can also influence how soon you will enjoy results and how successful your procedure is by your preoperative and post-operative preparations.
How to Prepare for a Septoplasty?
The best way to prepare for your septoplasty procedure is to stay as healthy, hydrated and well-rested as your health permits.
You should also plan to eliminate use of nicotine and alcohol prior to your procedure and for a period of time after, since both can inhibit the body's ability to heal quickly and fully.
It is also critical to cease from taking aspirin or ibuprofen at least 14 days prior to your septoplasty as these medications can thin the blood and increase your bleeding during and after surgery.
What Is Recovery from a Septoplasty Like?
The actual septoplasty procedure usually takes no more than 90 minutes from start to finish. You may be able to choose between local and general anesthesia depending on the scope of your procedure and your medical history.
You will need to plan to have someone drive you to and from the surgical site and care for you for at least a full 24 hours after your surgery. It will be necessary to follow Dr. Rubinstein's instructions fully to experience the best results from your procedure.
For at least the first two weeks, you should plan to cease from strenuous activity of any kind, including exercise. You will also need to elevate your head while sleeping and refrain from blowing your nose or pulling clothing on or off over your head.
What Is a Septoplasty Consultation Like?
The first step towards scheduling your septoplasty procedure is to schedule your initial consultation and examination with Dr. Rubinstein. You will have a detailed conversation about your symptoms and Dr. Rubinstein will take your individual and family medical history to look for any underlying medical causes for those symptoms.
Next, you will have a full examination of the affected area, which may include additional tests as needed to see the full structure of the sinus areas and detect polyps, blockages, inflammation and other common causes of sinus symptoms.
You can then talk through various treatment options and select the approach that is best for your long-term health goals. At this time, Dr. Rubinstein will review the potential risks, answer your questions and review preparations and post-operative instructions.
When this process is complete, you can schedule the date for your septoplasty with Dr. Rubinstein.
About Hudson Valley Sinus Center
Dr. Ran Y. Rubinstein is the founder and medical director of Hudson Valley Sinus Center. Dr. Rubinstein holds a double board certification by the American Board of Otolaryngology-Head and Neck Surgery and the American Board of Facial Plastic Surgery. As one of New York state's top Ear-Nose-Throat (ENT) and plastic facial surgeons, Dr. Rubinstein is the only area surgeon who has a specialization in nasal, allergy and sinus disorders.
Tammie~