The good news is that it's never too late to start taking more care of your physical health and wellbeing. The only bad news is that the more you ignore it, and make your health less of a priority; the more likely you'll be to suffer in the long run. Therefore, It's worth taking some time out to discover how you can make positive changes to your lifestyle (and, don't worry; they don't have to be major) so that you can live a long and happy life ahead.
One of the main health concerns that people can disregard until old age, is their bone and joint health. And, sadly, this is what causes many elderly people to become less mobile in their later years. However, there are plenty of things that you can be doing now, to help prevent or delay an array of issues that can cause discomfort and pain. The following are some ideas, advice, and inspiration for those who want to take a step in the right direction regarding their health, with a focus on keeping their frame as functional as possible.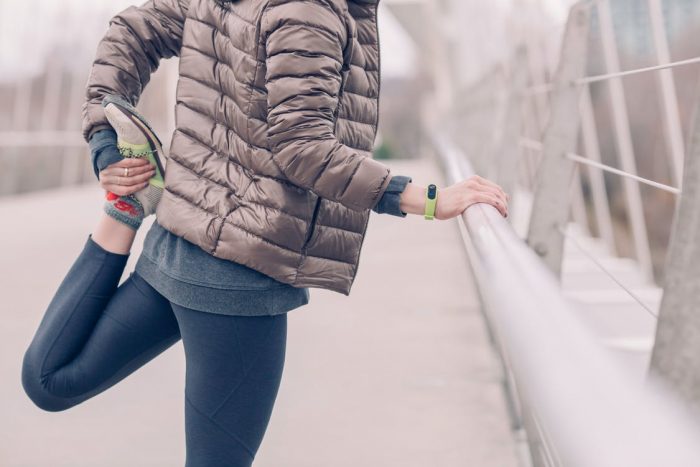 Image source: www.pexels.com
Keep Moving
It's no secret that those who enjoy an active lifestyle, often benefit from better health and wellbeing. Your bones, and particularly your joints will also reap the rewards of an increase in your daily exercise. You do not need to start running marathons; however, making sure that you walk instead of drive wherever you can, can have a positive impact on our body, and you'll help keep it supple. And it really is never too late; any doctor or surgeon who has performed a knee or total hip replacement will explain that it's crucial to keep moving so that you don't cease-up and become more immobile. Build-up your stamina gradually, and make exercising fun. You could arrange to meet a friend in the park for a brisk walk, followed by a coffee, or perhaps you fancy a dip in your local pool, when you can treat yourself to a tasty lunch afterwards. Enjoying the time you spend moving around will help to ensure that you can stay active for as long as possible.
Add To Your Plate
Scrap the idea that denying yourself of food will lead to a healthy and happier life. It's about nourishing your body, and ensuring that you can enjoy as many delicious, vitamin-rich meals as possible. Adding more vegetables to your plate will ensure that you get plenty of vitamin C, which helps to increase bone density and strength. Calcium is also crucial for bone health, along with protein, so it's really about ensuring that you have balanced and colorful meals when you eat. You don't have to deny yourself of treats all together, just be mindful of how they make you feel and the effects they have on your body. Staying at a healthy weight for your height and frame will also help to reduce the impact you have on your joints, and a balanced diet with regular exercise will definitely contribute towards this. Therefore, it's time to start adding to your lifestyle for better health, and reaping the future rewards.
Tammie~