I received the below mentioned complimentary product either for free or a discounted price for the purpose of this post. All opinions and thoughts are 100% my own.
My husband probably has every tool known to man but they are only for bigger projects. For the smaller projects like fixing a watch or eye glasses, He was at s disadvantage. This why I was thrilled when the review opportunity came about to review the 25 in 1 Precision Screwdriver Set
About The Product~
HIGH STRENGTH: The high precision screwdriver head is made of high strength stainless steel. Hard and more durable.

HIGH COMPATIBILITY: Full set of 24 screwdriver head, suitable for most electronic products, glasses, watches, drones and so on.

LIGHT AND STRONG HANDLE: The screwdriver handle made from alloy material manufacturer, light and durable.

EASY TO CHANGE:Each screwdriver head fits perfectly onto the handle, easily be changed.

VERY PORTABLE: The precision screwdriver set come with a handy leather wallet case, small size, easy to carry.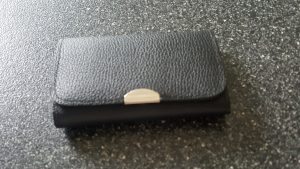 My Review/Thoughts~
I first thought that I would not have any use for this type of product when in reality this is a must have product for any home. The uses for the 25 in 1 Precision Screwdriver Set are endless. It is only limited by your imagination. So far we have used the 25 in 1 Precision Screwdriver Set to fix our watches, to fix our cuckoo clock, to fix our eyeglasses and even to fix our computer/printer. I love everything that this product does and I know you will too.
Tammie~