Welcome To Our BTS Celebration Giveaway~
This year's #Back2School event is giving one lucky winner twelve-plus prizes to help make starting school a little easier. The winner will receive everything from homeschool classes for the year, to educational toys for their toddler, AND Back to Campus gear your college student needs! Celebrate learning with all of your children, big and small! Learn more about the prizes below AND good luck to all who enter! ~ Victoria
ENTER TO WIN a Snap Circuits Classic Electronics Exploration Kit from ELENCO! Snap Circuits Classic can be used to make interesting circuits, encouraging educational play that teaches your future engineer about electricity. All of the parts have colored graphics that represent their real electronic names and symbols. This educational toy comes with a complete instruction manual and project guide that helps you to guide your child through exploring over 300 experiments –no soldering required. The color-coded parts combine to create working circuit boards just like the ones found inside televisions, radios, and other electronic devices. With easy-to-follow instructions, Snap Circuits gives your child a hands-on education in how electrical circuits run the devices they use everyday. Visit ELENCO to learn more about Snap Circuits and all of their innovative and educational toys that encourage children to "learn by doing!"
ENTER TO WIN a Blue Bear Family shaped ice blocks from Monkey Business! This set comes with one mom and two cubs. They come pre-filled with non toxic fluid, ready to be placed in your freezer and await their turn to chill out in your child's school lunchbox or homeschool park-day cooler!
Monkey Business has been creating useful objects with a smile since 1994. They are on a mission to shine a light on the little things that make up your day so you can see them from a new perspective. Visit Monkey Business to learn more about the business of making you smile AND checkout their great products for your home and family.
ENTER TO WIN breathable and lightweight PeachSkinSheets® so your student will have a great night sleep all school-year long! Regardless if your child is a hot or cold sleeper, PeachSkinSheets® are thermal controlled to keep both hot sleepers cool, and cold sleepers cozy! The advanced poly microfibers contained in their Athletic Grade SMART fabric breathe just like workout clothes to wick away moisture too.
Can't find the right size for your College student's new bed? That's because college dorm mattresses are longer than the standard twin/full mattress you might use at home. Take a look at their XL Twin Dorm and XL Full Dorm sheet sets available at PeachSkinSheets® Visit them online to learn more, order a swatch, or read about their 30 Day 100% Money Back Guarantee!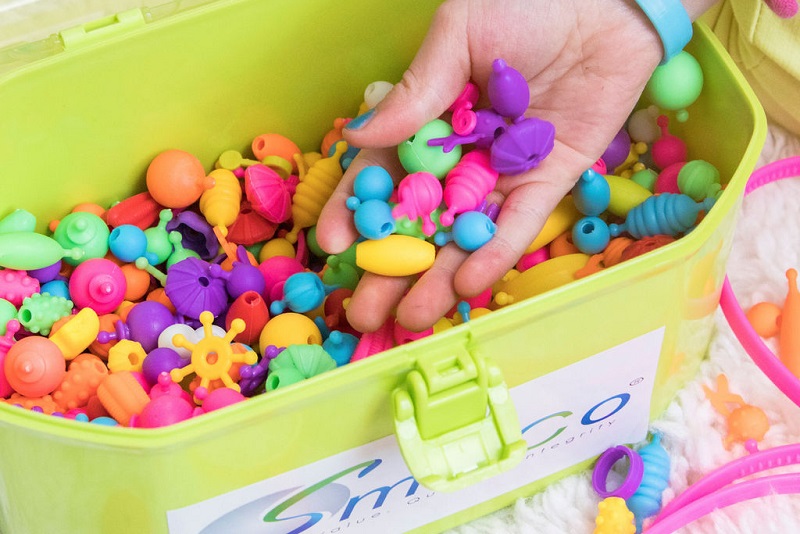 ENTER TO WIN a SMITCO Snap Pop Beads – 725 Piece Kit! The SMITCO pop bead kit is a great addition to your homeschool or classroom. Use them for dexterity, creative play, sensory bin fillers, or math manipulatives. The brightly colored beads arrive in various shapes, sizes, and textures, inspiring an interest in building and engineering in a fun kid-friendly way! Kids love the broad spectrum of colors, and the feel of the smooth beads against their little fingers. Visit SmitCo online to find more ideas on kid-appealing back to school supplies and kits.
ENTER TO WIN a Full School Year (Two Semesters) Online Science Class ($680 value) from College Prep Science! Live Online Classes are more than just a once a week teaching engagement. Students are assigned homework, take exams, and are provided with an end of course grade that can be retained for your student's homeschool portfolio and high school transcripts. Live Online Classes at College Prep Science are available for Biology, Chemistry, Physics, Human Anatomy & Physiology, Exercise and Sports Physiology, Forensic Science & Human Anatomy, Embryology – The Magnificence of Human Development, Introduction to Biochemistry/Microbiology, AND MORE!
Visit the Live Online Classes details page to register! REMINDER: Fall Classes Start September 9th!
ENTER TO WIN a 2-Day Biology or Chemistry Lab Intensive ($280 value) from College Prep Science! Science Lab Intensives are offered in 15 cities during the Fall, 2019 and Spring, 2020. Each two day intensive is the equivalent of a full school year of labs! Intensives can be attended by future, current, or previous Biology or Chemistry students. There are no prerequisites to attend! Appropriate background information is presented prior to and during each lab that is performed.
Visit the Science Lab Intensives details page to find course details, event locations, daily schedules, and how each child will be able to apply what they have learned with "real-life" knowledge.
ENTER TO WIN a Sew What Box and sewing accessory surprise from TaylarMade Tailoring! Teach your child how to sew this school year! The Sew What Box monthly subscription box contains handpicked projects that are beautiful, useful, and can be completed in about an hour. The only thing your creative student needs to get started is their Sew What Box Subscription Box, a sewing machine, iron, a pair of scissors! The contents of each box includes pre-cut fabric, pins, and detailed instructions. Simply dust off your sewing machine, hop over to watch the online video tutorial, and get sewing!
Visit TaylarMade to take a look at past boxes, inquire about alterations, or signup for a sewing lessons!
ENTER TO WIN
a
TickleMe Plant Garden Kit!
The TickleMe Plant has an amazing ability to close its leaves when Tickled! The
branches even droop too! What a fun Science project to kick-off the new school year!
Mark Your Calendars!
Bring Your TickleMe Plant To School Day is Sept 26. 2019! In honor of Johnny "Chapman" Appleseed and his love of planting Apples, TickleMe Plant is encouraging students to bring TickleMe Plant Seeds and TickleMe Plants kits to school or homeschool co-op to grow and show others this amazing plant. Like Johnny Appleseed, they want to share their love of Nature.
ENTER TO WIN a D.A.D.®2 from TigerLight! Are you sending your big kids Back to Campus this fall? Here's two alarming facts you need to know before you do: 1 out of 5 women are sexually assaulted before they finish College; AND male college-aged students (18-24) are 78% more likely than non-students of the same age to be a victim of rape or sexual assault! The D.A.D.® 2 with Crowd Alert is #1 most powerful, effective, safe, innovative, game-changing, futuristic, non-lethal personal protection on the planet! It is only 5 inches long, weighs 4.6 ounces, AND fits comfortably in the palm of your student's hand so they are never alone! Learn more at TigerLight!
ENTER TO WIN Lugz new arrival men's sneakers! From its inception, Lugz footwear has been an innovator in the footwear market from its signature styles, to creating trendsetting footwear beyond boots and has added casual shoes and athletics to the mix for the Lugz men, Lugz women and Lugz kids lines. Checkout all of the New Arrivals and tell me which pair is your favorite! Mine are the Men's Changeover II Oxford Sneaker for everyday, Men's Dot.Com 2.0 Denim Oxford Boot for Friday nights, and Men's Hardwood 6-Inch Boot for when your young man wants to look his best! Visit Lugz.com to learn more and choose your favorite! (…it's so hard to pick just one!!)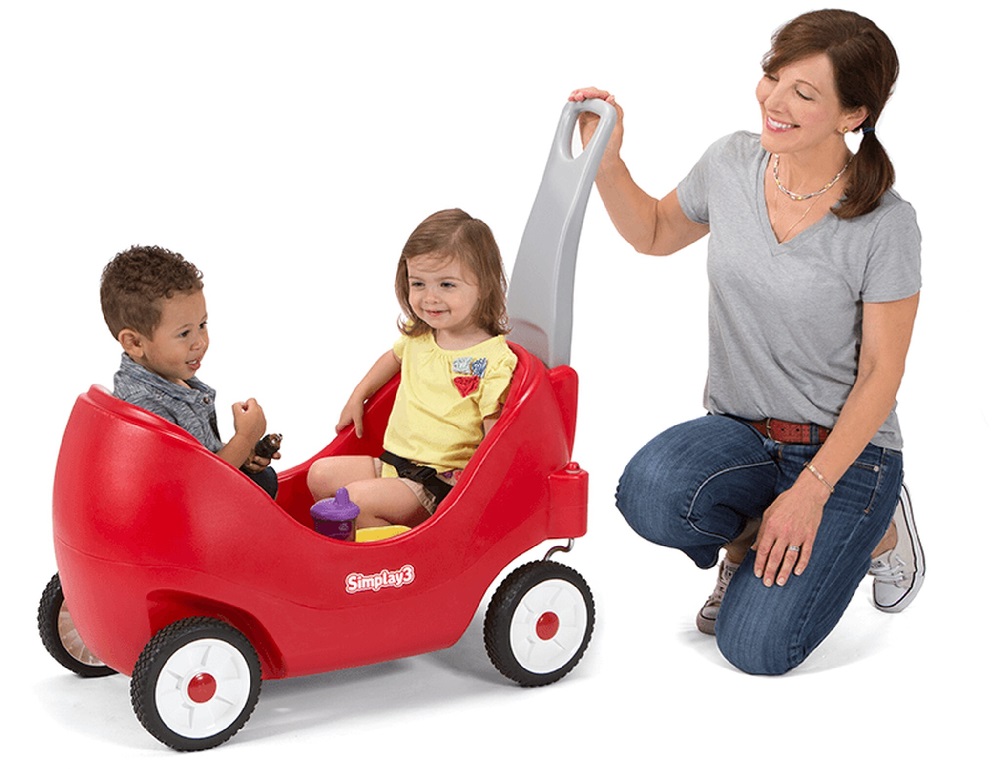 ENTER TO WIN the Simplay3 High Back Toddler Wagon! This wagon is the perfect addition to any family with children under the age of seven. Pull the littles along while you walk your school-aged children to school, OR bring it to your next park-day to keep everything handy while you mingle and gush over the kids with your best mom-friends. The Simplay3 High Back Toddler Wagon (Made in the USA) is a secure and comfortable ride for young toddlers transitioning from a stroller. We love the high contoured backrest because it gives the kids extra support, and the seatbelts keep them secure. The additional storage under the seats and cupholders make this wagon the perfect ride for on-the-go-families. Take a look at the specs and learn more about the key features at Simplay3.

ENTER TO WIN a Winning Moves USA Prize Pack! Winning Moves USA's mission is to provide happiness to consumers by offering Classic, Retro, Cool and Fun games for play with friends, family, AND classmates. Some of our favorites fun, yet educational, games from the Winning Moves lineup are Pass the Pigs BIG PIGS, and No Stress Chess. Schedule "game play" into your child's school day to keep learning fun!
ENTER TO WIN the item of your choice from TVStoreOnline.com! TVStoreOnline.com is a Detroit-based movie, television, and comic book apparel and costume company seen on Good Morning America, Live with Kelly and Ryan, The Today Show, The Ellen Show! They have an amazing collection of high-quality shirts, hoodies, and apparel your kids will love for Back to School — shirts you aren't likely to pickup at your local stores! Stop by to see if they have the shirt you've been looking for!
ENTER TO WIN!
ALL OF THE PRIZES LISTED ABOVE
ONE WINNER TAKES ALL!!!!!
The giveaway is open US Only, 18+
The giveaway ends 9/1 at 1159 pm est
Be sure to come back daily for more chances to win.
Mommy's Playbook Giveaway Rules: This giveaway is Sponsored by all of the 2019 Back to School Giveaway brands listed within the giveaway article and hosted by Mommy's Playbook. Victoria and/or Mommy's Playbook, Participating bloggers, are not responsible for prize fulfillment. By entering this giveaway you are giving the giveaway host and/or event sponsor permission to retain your email address for future communication, you may choose to opt-out of such communications at any time. This giveaway is not sponsored or endorsed by any social media outlet including, but not limited to, Facebook, Instagram, Twitter, and Pinterest. Please contact Victoria (at) MommysPlaybook.com regarding any questions you have pertaining to this giveaway.
Tammie~