I received this product for free from Smiley360 in exchange for my honest review. You can join Smiley360 here. All opinions are 100% my own.
     When Eric or myself have a trying day, One thing we do is have a cocktail to try to unwind and settle down from those stresses of the day. I want to make this clear from the beginning of this post that we always drink responsibly and if you feel that your drinking is getting out of control, There are resources to help you.
     The one cocktail that Eric and I can both agree on is a Gin and Tonic. The Gin has to be top notch and for that the only Gin that comes to mind is Beefeater Gin. You need a Gin from London to taste this crisp and unique. London is known as the home of Gin…..
 From street art to grooming, design and music – the spirit of London is defined by creativity, courage and freedom. Beefeater brings you some of the world's most dynamic trends and the bold Londoners who shape and inspire this vibrant city. From London to the world, and from the world to London.
     Now that we own our own home, I just love sitting out on the porch or deck and sipping on a cocktail. This day we had Eric's parents over to do just that. Ron, My F-I-L, loves Gin but just not any Gin. He was thrilled when he found out we were serving Beefeater!
Beefeater London Dry was born and bred in the heart of London where it still remains after over 150 years. As the Spirit of London, Beefeater has absorbed the city's creativity and energy letting it seep into its soul.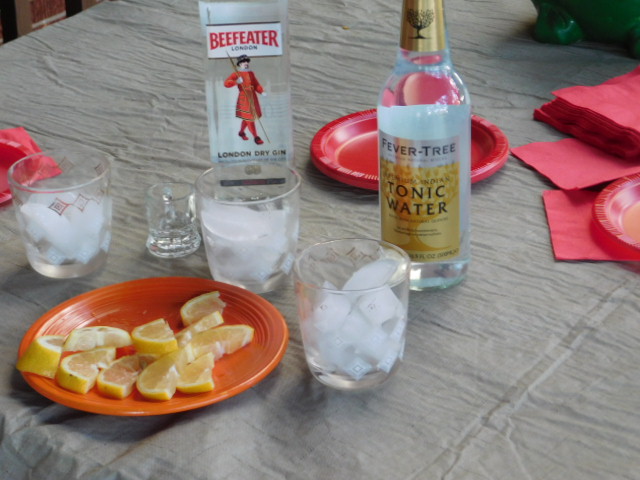 Ron who is 83 is very picky and set in his ways-which he will admit- but he loved this cocktail! He said the Beefeater Gin and the tonic water made this a wonderful cocktail. To make the cocktail, I added my own little twist on the original where I added lemon instead of lime but I did add several drops of lime juice to the drink which was an added touch.
[amd-zlrecipe-recipe:1]
     Sponsor Love- Like/Follow them on Facebook  and Instagram 
Tammie~