I received the below mentioned complimentary product for the purpose of this review. All opinions are 100% my own.
     Do you own a single serve machine? This had to be the best and most practical appliance we ever bought. Yes, We make a pot of coffee everyday but sometimes you need an extra cup of two. I have never had much luck with guesting on the measurements to make a half of a pot or even less than that. I was thrilled when the opportunity came about to review Brooklyn Bean Roastery Corner Donut Shop single serve K-Cups.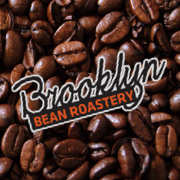 All of Brooklyn Bean Roastery's delicious individual blends include:
Highest quality of coffee beans; 100% Arabica coffee beans available in 12 specialty blends.
Revolutionary "Roast2Cup" processing for extra freshness and premium flavor. You are guaranteed a fresh-brewed cup every time.
Crafted with pride in the USA.
Compatible with many popular single-serve coffee machines.
About Brooklyn Bean Roastery~

We're three guys from Brooklyn who love coffee. We grew up with an appreciation for quality, originality, and local pride, and we base our company on those values. What we're saying is… we demand the best of everything and don't hesitate to tell you what's what.

Brooklyn Beans Roastery is the first independently owned, single-serve coffee company using 'Roast2Cup' technology, a process that ensures the best cup of coffee every time you brew. Not your everyday cuppa Joe, see?

Unwavering Quality

Five separate, important quality-control checks are performed with every batch we make:

Visual inspection – only the best coffee beans make the initial cut.
Supervisor-monitored grinding – A little secret: if it's too coarse, it won't brew properly; if it's too fine, the coffee gets bitter.
Portion quality control – precisely the right amount is packed to ensure the best brew every time.
Filled and sealed pods are individually hand-checked for perfection.
Brewed coffee samples are consistently taken for aroma and taste testing checks (we admit, this is our favorite part of the job!)

At Brooklyn Beans Roastery, we're not happy unless your last cup of coffee is as good as the first one of the day.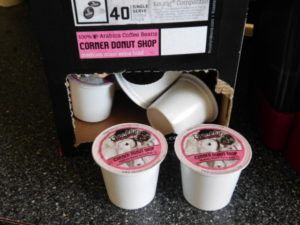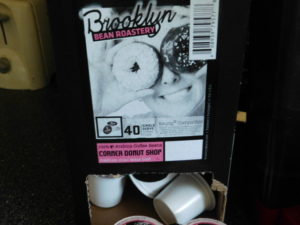 The Brooklyn Bean Roastery Corner Donut Shop single serve K-Cup coffee was one of my husbands favorite. I liked it also and I would say it had a medium roast flavor with an extra bold taste. It was perfect to pair with my morning sweet treats. It did not have a lingering after taste or even an after taste. Sometimes it just happens with some coffees but nor with Brooklyn Bean Roastery Corner Donut Shop.
Tammie~