I received the below mentioned complimentary product for the purpose of this review. All opinions and thoughts are 100% my own.
     Do you own that perfect handbag? You know the kind- The one that is perfect for work but yet looks awesome for a banquet. I was thrilled when the opportunity came about to review the Vera handbag from 88. This bag would also be perfect to take with you trick or treating as it is big enough to put everything you need for that time frame but yet small enough that it does not take up that much room.

      About 88
Vegan: 88 is PETA approved. No animal products used, ever! The founder of 88 is a life long vegetarian and believes that the environment would benefit from the reduction of factory farming.

Affordable: 88 is passionate about creating great products without having to break the bank! How do we do this? We manufacturer and sell directly to the customer, no boutique or department store markups! That cost savings is extended to you. Who doesn't love that?

Quality: 88 is a collection of various vegan leathers. The scientific names are PU (polyurethane) and PVC (polyvinylchloride) PU is better for the environment and more expensive than PVC.  88 values the environment and wants to bring the best to our customers so we only use PU.

88 develops our own custom hardware, keeping in mind what is best suited for the environment. The quality is equal to that of handbags double the cost of ours. If you are hesitant, get our bag and see. If not satisfied, return it free of charge!
I have a closet full of handbags. All sizes, shapes and colors. I was a handbag addict in my younger days but they seem to come back in style which is perfect for me. When I first received the Vera handbag, I thought how cute but it is really little. As I started thinking on how and when I would use this, My mind was flooded with occasions and ways I would use this handbag.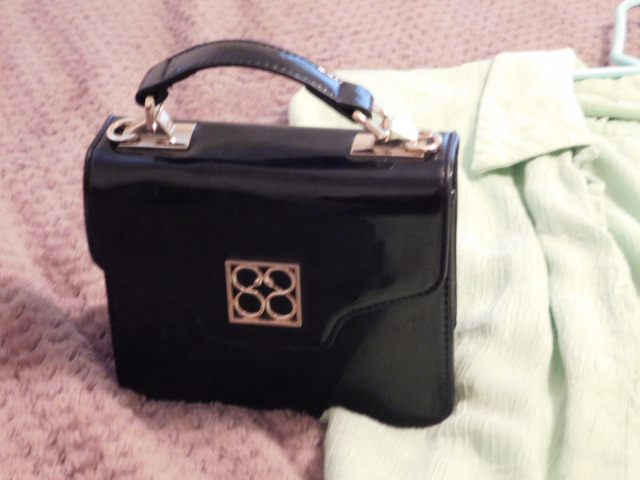 As you can see by the picture above that it is really stylish for a night out on the town or even……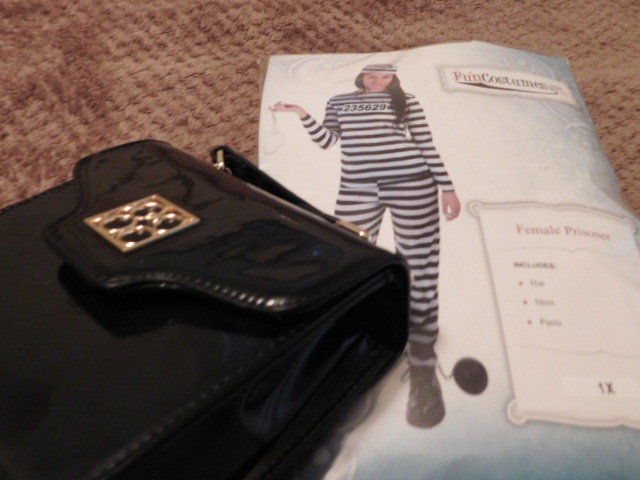 trick or treating as it is perfect to store your keys, Kleenex and maybe some touch up make up for the kiddos. I love how the gold colored design on it adds to the classiness of this handbag.

As you can see by the inside of the Vera handbag that this little handbag is big enough to store your favorite items and your must haves for a perfect night. I love this handbag. Any of 88's handbags for make an ideal gift for the Holidays as they have hundreds of different styles and designs. Your gift recipient will be very happy to receive one of these. You can buy one for yourself or as a gift by going HERE.
Tammie~