I received the below mentioned complimentary products for the purpose of this review. All opinions and thoughts are 100% my own.
     Do you own a scale to weight yourself at home or another place? I am going to let you in on a big secret I have and that is that I gained 25 pounds in the pass 6 months. How? You tell me as they just seemed to appear. I am now on a mission to lose this weight and more. This is why I was thrilled when the opportunity arose to review the Ozeri ZB21 WeightMaster Digital Bath Scale.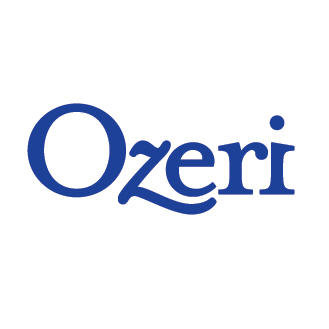 About The Company~
Ozeri is a specialty manufacture of digital lifestyle products for the modern home. Ozeri began as a supplier to the destination club market.  This market spans vacation residences in the destination club industry, fractional residences, timeshares and condo hotel apartments. Ozeri products are found everywhere across the globe.
BMI with Weight Change Detection Technology — Instantly displays your BMI (Body Mass Index), current weight, and your net weight change since your most recent weigh-in, last 3 and 7 weigh-ins.

Accurate Weight Tracking with 7 Day Memory — By measuring your weight once a day, the Ozeri WeightMaster empowers you to see how your weight changes from the previous day, the last 3 days and the previous week.

Smart LCD with Color Alert Technology – allows you to focus on your weight trend instead of the actual numbers by displaying your weight change in color, with a GREEN illumination for weight loss and RED illumination for weight gain.

Immediate and Flawless Results — Performs and displays all calculations on the scale's LCD without complicated synching or data connection failures common to more expensive wireless and Bluetooth alternatives.

Quality Construction with Built-in Intelligence — Weighs up to 400 lbs with auto-recognition technology for 5 unique users. Auto-calibrates with StepOn technology. Made out of impact-resistant glass, and equipped with non-slip scratch-resistant feet.
     If you are looking to lose, gain or keep track of your weight, You need this. If you need to keep a record for your Doctor or health professional, You need this. Or if you just what t own the latest technology, You need this.
 
     I know you must be saying that all bathroom scales are created equal but I vague to differ as the latest Technology is a must have. The Ozeri ZB21 WeightMaster Digital Bath Scale is one of these as it does it all. It takes a lot to impress me and this one does just that. Not only does it measure your weight digitally but it can measure your  BMI. The WeightMaster also has a programmable memory. I cannot tell you how very forgetful I am. Not only will it show you your current weight but it will show you the change in you weight from the previous weigh in. + or -. There is nothing to dislike about the Ozeri ZB21 WeightMaster Digital Bath Scale. You really need to own one of these for your very own. One of the other reasons I love Ozeri products is that they are sold on Amazon at the best price.
     I highly recommend the Ozeri ZB21 WeightMaster Digital Bath Scale and give it my thumbs up.
Tammie~