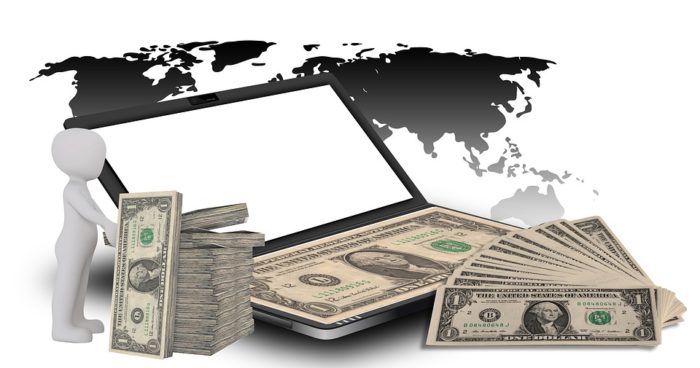 If you're anything like me, you probably spend a lot of time online. Tweeting celebrities, checking Facebook, and killing time playing games are all common ways of using the internet, and they might provide us with lots of entertainment, but are they really the best ways for us to spend our time online? Probably not.
You see, the internet has provided us all with unparalleled opportunities to make money online and improve our lives. Here are just a handful of the most profitable ways to spend time online:
Write a Blog
Instead of spending all your time online browsing other people's blogs, why not divert some of your spare time to creating your own blog. You can have a blog up and running within a matter of hours, and if you take it seriously, dedicate a few hours a week to writing and build up and audience, you could make a full-time income from your new hobby.
Enter Sweepstakes
Browsing websites like http://www.sweepstakesdaily.com is a great alternative to spending your spare time checking Facebook because they collect together all of the best contests on the web for you to enter. Even if you spend only a few minutes each day looking through and applying to a fraction of the sweepstakes available, there is a good chance that you will get lucky at least occasionally, and win some great prizes. So great are the opportunities for turning a profit by entering sweepstakes that there is a small but growing group of people who treat competition entry as a full-time job and many of them do quite well out of it too!
Writing eBooks
If you've always wanted to become an author, but the thought of having to submit your work to publisher after publisher has put you o9ff, now might be the time to give it a go because self-publishing for the Kindle and other eBook platforms is really starting to take off.
Even if you don't have the time or implication to write a 50,000-word novel, you could make a regular income by creating short instructive eBooks. You can find out more about self-publishing at http://www.copyblogger.com/professional-self-publishing/, and you should consider giving it a try because it's a great way to create passive income.
Create a Course
If you have a particular skill that you think other people might want to learn, creating a video course and publishing it on Coursera, Udemy or Craftsy could be a great way to use the internet to your benefit, So, instead of idly passing the time discussing your hobby on your favorite forum, start writing and recording tutorials and make some extra money.
Set Up a Store
Instead of whiling away the hours trawling Etsy or browsing Amazon for bargains, start making the internet work for you by setting up your own online store on one of the most popular platforms. It'll take some hard work, but with a little determination, you could start making hundreds of dollars per month just in your spare time.
Are you making money online? Which methods do you use to bring the money in?
Tammie~