I received the below mentioned complimentary product for free or a discounted price. Whether or not you agree, My thoughts and opinions are 100% my own.
What type of soap so you use in the bath or shower? I was only a bar person until someone exposed me to body washes. It is hard to teach this old dog new tricks as they say but once I tried them-I was hooked. The only thing is that there are so many of them on the market. I started with the popular name brand that I was familiar with and I stopped at Softsoft. This is why I was thrilled when the opportunity arose to review the Softsoap new limited edition Holiday Scents-Iced Kiss and Frosted Wish.
About Softsoap~
Softsoap is one of the Colgate-Palmolive Brands. Every day, millions of people like you trust their products to care for themselves and the ones they love. Each day, the 38,000 employees of Colgate-Palmolive share a commitment to bringing you safe, effective products, as well as programs to enrich communities around the world.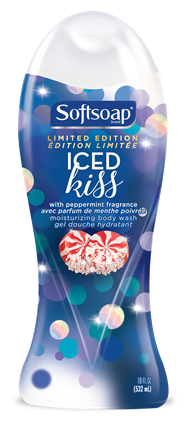 My Review/Thoughts~
There is nothing like getting out of the shower or bath feeling clean and fresh. I was very impressed with these 2 new Holiday scents. I now come out of the shower or bath smelling incredibly festive.
Softsoap Frosted Wish is a sweet cherry fragrance moisturizing body wash
Softsoap Iced Kiss is a peppermint fragrance moisturizing body wash
The feeling that I got when I got out of the shower was amazing. I felt so soft and smelled the best I have ever smelt. I love these 2 new limited edition Holiday body washes. They will be in Walmart stores starting November 1st but you better hurry because they will only be out until March 2018.
I give this product my thumbs up and my highest recommendation.
Please show our sponsor some love by following/liking on Facebook and Twitter.
Tammie~