So you decided that it is time to fix that broken sink and get your kitchen plumbing sorted. You might be thinking about letting more light in your kitchen, or designing a breakfast bay that will make mornings more enjoyable. No matter if you are a beginner at DIY or want to show off your skills to your family members, you will need to be prepared for things to go wrong. Below you will find seven tips to make sure that your DIY kitchen remodeling will go smoothly.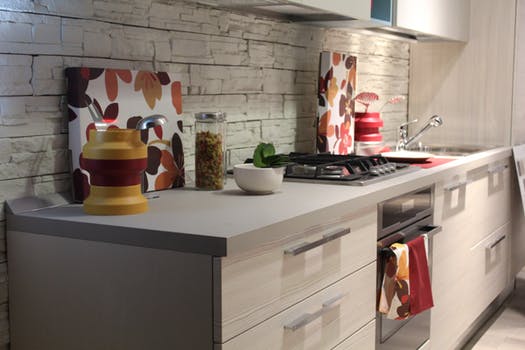 Image by Pexels
  

Get an Online Design Tool
If you want your kitchen to be both practical and beautiful, you might want to get an online design tool or use one provided by your local DIY store. Take measurements and make sure everything fits perfectly in its place, so you don't get unpleasant surprises. An online design tool can help you get the idea of how much flooring material you need, and avoid bumping your head in cabinets around your new kitchen from time to time. Allow enough space to open doors and drawers, and walk around the islands.
          

Compare Prices
Even if you are likely to complete all the work yourself, or with help from friends and family members, you will need to create a budget. Choose your kitchen design and check out the prices for modern ceramic butler sinks, taps, work surfaces, chairs, and refrigerators. Once you have selected the items you need, you can set a budget and prioritize your project phases. It is likely that your new floor and light fittings need to be installed first, followed by the units and appliances. If you need help with any plumbing work, ask for a price from a local professional to install your dishwasher, sink, and other items.
          

Choose Natural Materials
To reduce your home's carbon footprint, you might want to choose long lasting materials that naturally occur in nature. Choose granite and stone, instead of plastic based surfaces. Find a flooring supplier that has real hardwood materials. You might think that a kitchen made of chipboard looks the same as a real wooden one, but it doesn't last that long, and is full of chemicals that were used to keep the sheets solid and strong. If you are good at carpentry, you might get some reclaimed wood to build your cabinets or upscale kitchen units.
          

Allow Room for Adjustments
While you might have a clear vision of how your dream kitchen should look like, things can go wrong. If it costs too much to take your pipework to the other end of the kitchen, you might need to make last minute adjustments to your design. Stay flexible, so you don't have to pay twice for the materials and units. If your kitchen is too large for the space, you will need to get it adjusted, and this can cause delays in your home improvement. Whatever your plan is, stick to it, but if it doesn't work, have a Plan B in place.
          

Get Professional Help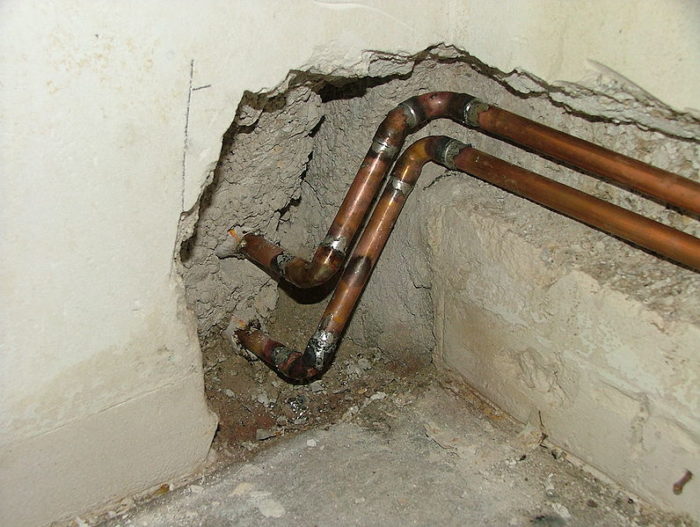 Image by Wikimedia Commons
If you are not confident enough in doing the plumbing or electrical work, don't risk your safety, but get help. A few hours work from a professional can save you a lot of headache, and help you keep your schedule.
          

Think Safety First
It is important to read safety instructions when working with electricity and water. Turn off all supplies before you start working in sensitive areas, and let your family know about the distraction. You don't want them to turn the switch on and give you an electric shock. Never leave power tools around, or you will risk one of your family members getting seriously injured.
          

Take Care of Recycling
One of the things DIY people often forget about is recycling. You don't want your old kitchen sink and oven staying around longer than necessary. Get in touch with companies that recycle home electrical and get your local recycling center to take your units. If you think that there are items that can still be used by other people, donate them locally through advertising online or get in touch with a local non-profit organization to help others less fortunate.
Getting a new kitchen installed is exciting. If you want to reduce the stress that comes with your DIY project, make sure that you design and plan everything carefully. It is not embarrassing to ask for professional help when you need it, and you can save a lot of time and hassle by getting the job done right the first time.
Tammie~