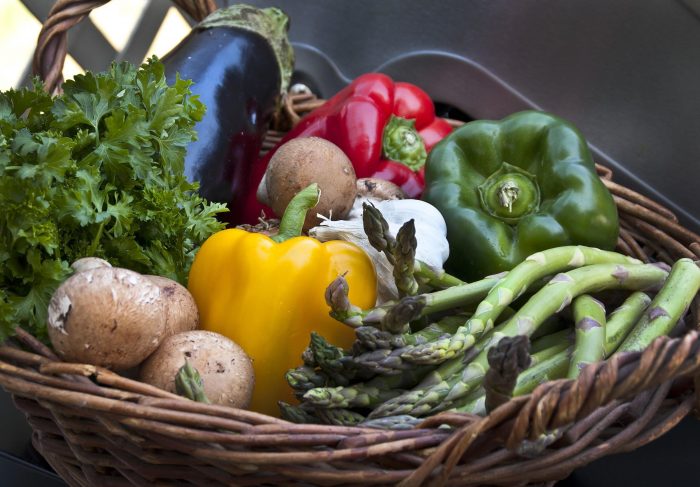 The city of Boston is known for many things, one of them being food.  Besides the obvious ones (Boston cream pie, baked beans, clam chowder), Boston is also known for having some of the most delicious and nutritious food on the East Coast.  
While cities like Portland may seem more attractive for young and health conscious millennials, Boston is one of the nation's leading green cities. Boston is actually leading the way in sustainable urban farming initiatives. With over 2,100 green spaces available across the city and plenty of vegan choices, people continue to eat up Boston real estate in search for America's next leading green city. From plant-based cafes to all-natural juiceries, here are just a few of Boston's best healthy restaurants.
Dig Inn
800 Boylston St, Boston, MA
Uber-healthy restaurant Dig Inn is so popular in Boston that there are 3 locations in the city alone!  Dig Inn is a favorite for both locals and tourists. The Marketbowls are Dig Inn's most popular menu items, and feature an array of healthy toppings that you can add, like kale, brown rice, and chickpeas.  
Dates & Olives
160 Chestnut Hill Ave, Boston, MA
For Mediterranean food fans, Dates & Olives is about to be your new favorite restaurant.  Dates & Olives uses only the freshest ingredients to ensure you're getting an authentic Mediterranean experience, and you can really taste the quality in their food.  If you go, make sure to try the sweet and sour eggplant sandwich, a blend of eggplant, red peppers, and cheddar cheese on multigrain bread, served hot or cold.
Veggie Galaxy
450 Massachusetts Ave, Cambridge, MA
For vegans and vegetarians, Veggie Galaxy is a must-try.  While the breakfast menu isn't exactly the healthiest, Veggie Galaxy has an amazing plant-based lunch menu that includes a variety of soups and sandwiches.  The Reuben, a vegan take on a classic reuben sandwich, is pretty much identical to the real thing, and the falafel burger is also a fan favorite.
PRESSED
120 Charles St, Boston, MA
The juice movement has really taken off over the last few years, and Bostonites have really taken to it.  PRESSED is a smoothie and juice bar that also offers different kinds of salads and toasts, all made from fresh and healthy ingredients.  Wheatgrass, dandelion root, and activated charcoal are just a few of the popular "shots" you can choose to add to your smoothie or juice, each one offering unique benefits.  PRESSED truly has its finger on the pulse of what's hot in the health community.
Tammie~