Buying someone a present can certainly be a fun-filled process. The anticipation of the person's reaction when receiving their gift is exciting. Not only that but knowing that you are going to make them happy is assured to be a great feeling. However, unfortunately, it is not always that straightforward, as buying a gift can be a difficult challenge, to say the least.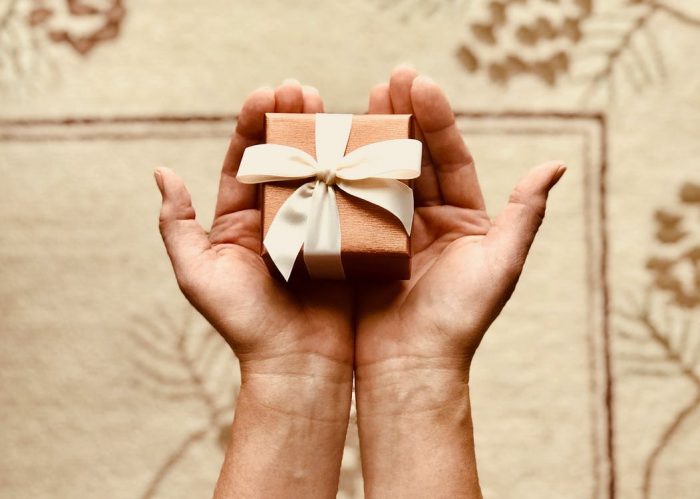 https://www.pexels.com/photo/person-s-holds-brown-gift-box-842876/
It is often hard to find the balance between buying a unique gift that you know is something the person would not expect and a gift which you know will make a good impression and that the person receiving it will love. You need to think of unusual gift ideas which are not too risky. After all, you don't want your present to make an impression for all the wrong reasons.
Personal gifts
One of the best ways to make a gift unusual is to make it personal. Personal gifts are unique to you and your relationship with the person you are buying for. There are a whole host of ways in which you can make a personal present. One of the best and most popular options is to go for a photo frame with a personal photograph inside. Or alternatively, you could buy a scrapbook and fill it with memories, through the usage of photographs and other collectibles that you can stick in. This will take a lot of effort however it is assured to touch the heart of the person receiving it as it shows how much consideration, effort, and time you have put in.
Nevertheless, photograph-based presents are not the only way to make a gift unusual and personal. Another option is to think of a piece of jewelry that is adorned with a pendant or a charm which means something to the person. For instance, if the person you are buying for is an animal lover then why not incorporate this in the jewelry? If the person is particularly special to you and it is a milestone birthday, then one of the best ideas is to buy a charm bracelet and fill it with special charms which represent memorable occasions and your relationship with the person.
Gift bags, hampers, and boxes
If neither of these suggestions appeals to you then one of the best unusual gift ideas to opt for is to buy a beautiful gift box and fill it with an array of carefully selected small presents. This is an especially attractive option if you are struggling when it comes to deciding what to buy. You can fill the box with an array of goods which will contribute to the perfect night in, such as; candles, bath oils, chocolates, face masks, wine, and a DVD. This shows that you have put care into ensuring that the person you are buying for has an evening solely dedicated to relaxing and pampering themselves. Of course, you could go for a John Henric toiletries bag and fill it with creams and other skincare items, or you could go for a hamper and fill it with food or drink. The options are endless.
The ideas in this blog post will hopefully have helped you when it comes to finding a great unusual present for your friend, partner or family member. Good luck!
Tammie~