I received the below mentioned complimentary product for the purpose of this review. All opinions and thoughts  are 100% my own.
     Do you suffer from a respiratory disease or have been suggested to check your oxygen level? I suffer from Asthma. I always get my oxygen level checked at my Doctors appointments but sometimes I get very short of breath and wanting to check my oxygen level but most of the devices are so very expensive to buy. This is why I was thrilled when the opportunity came about to review the Vive Health Finger Pulse Oximeter.

About Vive Health~
Peace of Mind

We protect our products for a minimum of 60 days (many are covered for life) and keep our attentive customer service team standing by.

Modern Design

The medical industry is not known for style, but we are turning that around by combining essential functions and modern branding.

Direct Access

Our products are designed in house, giving you direct access to your health and medical supplies.

Ultra-Fast Delivery

Our warehouses are located throughout the United States to ensure a timely delivery on every order.

Headquarters

We are based in sunny Naples, Florida.
     As soon as I took it out of the box, All I had to do was insert the batteries and turn it on. So very simple to set up. I now feel a sense of relief now that I can find out what my oxygen level is and my heart rate is as well.

     Sometimes all it takes is peace of mind to give you a little bit of relief. As you can see by the picture above that the Vive Health Finger Pulse Oximeter gives you your heart rate and oxygen saturation level. Suffering from asthma, My doctor finds this information invaluable to my care. I love how the numbers are in vibrant colors. This unit is very easy to read and use. This unit also gives you the information almost instantly. You cannot go wrong as this one is very affordable and also it is on sale at the moment.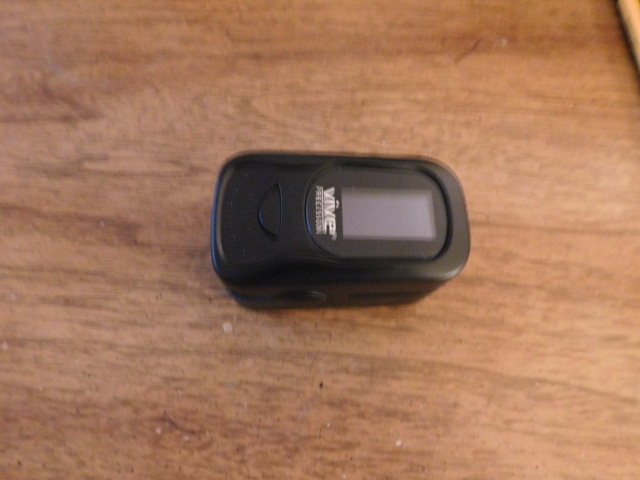 Pulse Oximeters used to cost an arm and a leg and in the current day are very affordable as the price has dropped significantly. Everything is what you in the Vive Health Finger Pulse Oximeter. I can honestly say that being a nurse, Your doctor will be impressed when you go to your next visit with this information. It is very valuable to them. You can order 1 for your very own by going HERE.
You can stay up to date on all that Vive Health offers by following/liking then on their
Tammie~