I received the below mentioned complimentary product either for free or a discounted price for the purpose of this post. All opinions and thoughts are 100% my own.
O.k., I smoke. In my defense, I am on Chantix and it is working so quitting is in my view in the near future. I bought my car last year ans was very surprised to find out that they do not come with an ashtray or a lighter. That being said means no smoking for me in the car. That had to change. This is why I was thrilled when the opportunity came about to review the Big Ant Smokeless Car Ashtray.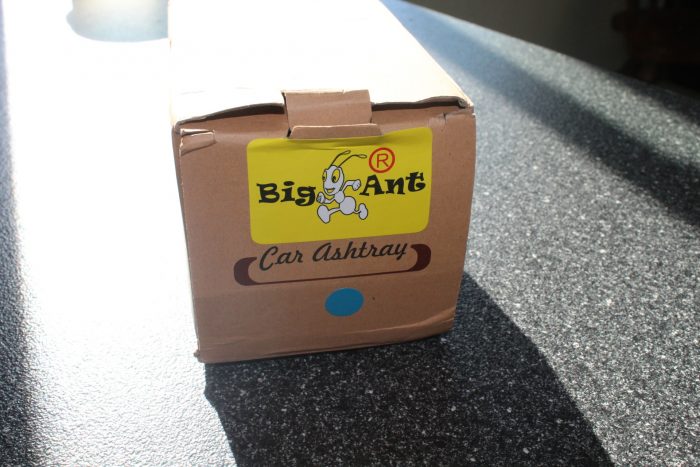 About The Product~
Detachable Cigarette Lighter Design with USB Charge – Just press it, lit cigarette in your car conveniently. No need for the lighter, Charge lighter ashtray using the USB cable.

Clear Visual with Cool Blue Led Light & Clamshell Design – Cool blue light will be light when open! When you lift the lid, Big Ant Ashtray cool blue LEDs light up. The LED illumination increases night vision and gives you easy visual access to the tray. Also, keep the ash in your car ashtray, prevent ash flying. The top of the container gives you plenty of room to crush the cigarette before dropping it in the hole with specular iron designed.

Detachable Featured – Consist of two part of cigarette ashtray, rotate the ash tray, take off it and clean the liner easily with mental liner material. It is an excellent protection for ashtray bottom.

Premium Quality – Big Ant Blue Ashtray for car is constructed of premium quality material to provide you with a sturdy and durable tray, used for cigar to be smokeless and fits most car cup holder. Fashion and classic, premium luxury design for car ashtray, made of high density fireproof material, is non-flammable.

Multipurpose – Ideal for office, home and car use. Easy to carry with compact design. Package include: 1x Big Ant Car Ashtray CUP, 1x USB Charge Cable, 1x Instruction.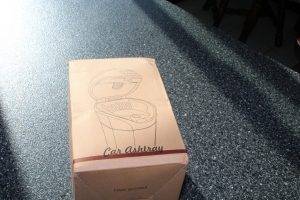 My Review/Thoughts~
Just the thought of being able to stick this in my cup holder was so ingenious that I could not wait to try it. I love the thought of it having a light on it which makes me lighting my cigarette with it so much easier. The light also helps me know where to flick my ash and so that I would not miss hitting. That is one thing that is a pet peeve of mine and that is people who let their ashes just fall anywhere. This has been a life saver to me. I would of never knew they made something like this if it wore not for this review. I have to admit this is a game changer.
I give the Big Ant Smokeless Car Ashtray my highest recommendation and my seal of approval.