I received the below mentioned complimentary product either for free or a discounted price for the purpose of this post. All opinions and thoughts are 100% my own.
I can't tell you just how much I hate getting up to turn on a light or put on the porch light for when my husband is due home from work. It is silly I know but there has to be an easier way. I was thrilled when the opportunity came about to review the Remote Control Outlet Wireless Light Switch Power Plug. I knew there was something better.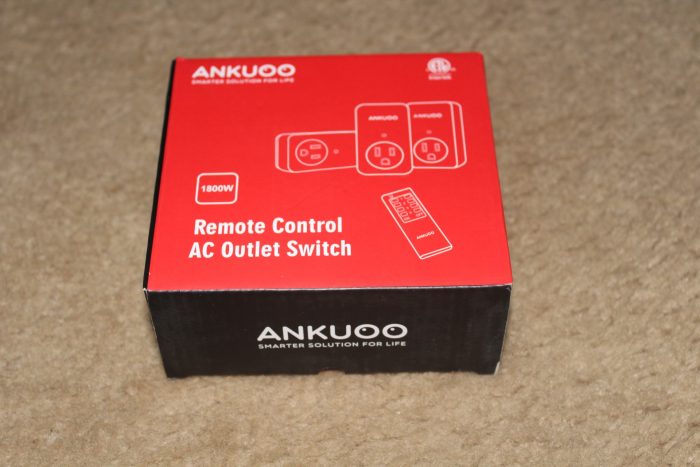 About The Product~
Make Your Own Smart Home System: Every Ankuoo wireless remote control outlet kits have everything you need to start to build your smart home, even the remote batteries. Just Remotely control hard-to-reach appliances and devices without ON/OFF switches at the push of a button. And No HUB, No WIFI required.

Strong Signal: The Ankuoo remote outlet RF receivers and transmitters work through doors and walls without interfering with other electronics; You can remote control the switch as far as 100 Ft. Max power output 1800W/15A.

Simply Convenient: Saves you the trouble of having to plug in and unplug your electric appliances to conserve energy consumption. Great use with any electronic device, including bulb lights, air conditioners, heaters, audio sound system, coffee maker and holiday decoration.

Save Your Money & Save The Energy: No wasteful standby power, save on your electric bill and extend your product life.

Low Standby Power Consumption: Outlets remain off after a power outage to save energy; ETL and FCC approved for safety and quality assurance.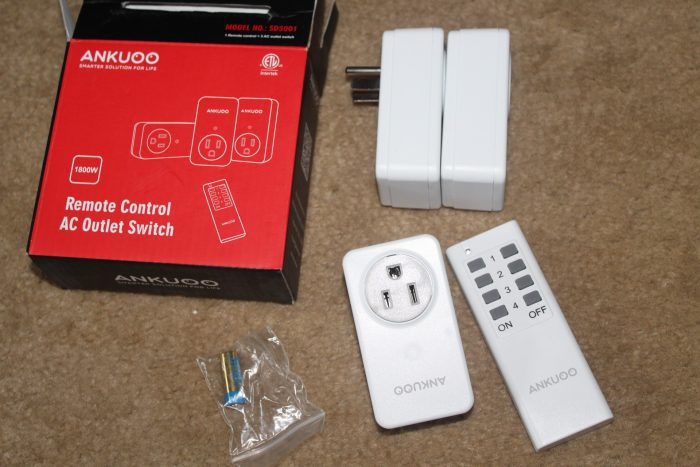 My Review/Thoughts~
This was the answer to my prayers. So easy to use. Nothing could be more perfect than to just plug into the wall outlet and then plug the appliance into the plug. Voila! You are all set. I love how now I do not have to get up, I just have to press a button to turn on.off the light or even turn on the coffee pot. You can litterally turn on or off any thing that has a plug. The ideas are limited only by your imagination.