I received the below mentioned complimentary product either for free or a discounted price for the purpose of this post. All opinions and thoughts are 100% my own.
I need to lose weight. I thought about gastric bypass/Bands but I know way to many people who have had issues with the bands. I have tried atkins and this works but not fast enough for me. For now, I am doing Keto. This is why I was thrilled for the review opportunity to review the 12 Keto Diet Food Cheat Chart.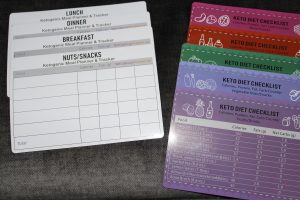 About The Product~
Science Diet Food Chart for Adults, Design by our Certified Personal Trainer: We are here for you and we all know staying on a keto diet can be tricky, Especially when we don't have the right tools and accurate information. We are here to make the keto lifestyle easier for you with our Keto diet guide package.

Keep On the Track Everyday, extra 3 meals and 1 snacks blank fridge magnets sheet with erase mark pen to track our breakfast, lunch and dinner, calculate everyday we intake net carbs, fats and proteins

BEST GIFT IDEA for the KETOER – A KETOER or someone who is going to starting the keto diet will definitely love this product. Beyond doubt, they'll be grateful for your thoughtfulness as your gift enable them to stick to the keto diet A LOT EASIER

KETO DIET GUIDE SHEET gives you the most important information you need to start a keto diet | KETO FOOD SUBSTITUTION SHEET gives plenty of food options to incorporate into your new lifestyle.

SAVING YOUR TIME – No need to search the fat, carbs & protein counter when counting macros (fat, protein, and carbs). Foods are classified and matched with a picture so that you can find what you need easily. Due to the bigger area, the fonts are bigger than others to reduce visual fatigue.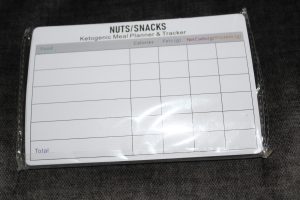 My Review/Thoughts~
These are simply amazing. They are my cheat sheet to the world of Keto. I never knew how to track my macros and now it is not a problem. With these being magnetic, It is easy to keep them to keep them visible on my fridge. They also are so easy to read. I beleive that these are the answer to anyone who is starting on Keto's prayer. Even is you have been on Keto, The Keto Diet Food Cheat Chart is perfect for them. These charts make it very easy to incorporate the Keto plan into my lifestyle.
I give the Keto Diet Food Cheat Chart  my highest recommendation and my thumbs up.