Pantsuits are professional, no doubt, but they are more apt for junior politicians, and not for a leading lady in business. So, if you're bored of wearing pantsuits to the office, you needn't wear them anymore. The evolution of fashion has given you so many choices regarding business attire, and if you aren't aware of them, you're just in the right place.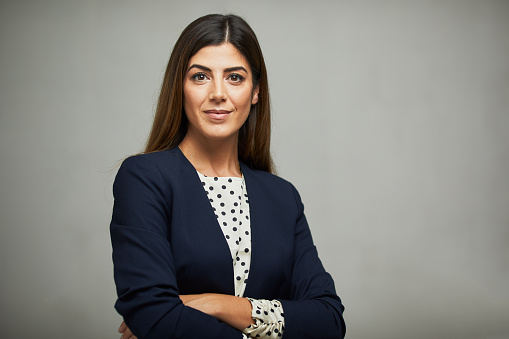 Let's give you a holistic idea into the world of formal fashion outfits to help you make that lasting impression in your workplace.
Pencil skirt and striped shirt
It looks smart and minimal at the same time, especially if you go for less bright tones, like ocean blue or peach. You can even replace the stripes with polka dots, but make sure the skirt is unicolor, preferably white. Opting for pristine white pencil skirts increases your options for the shirt, as you can choose from a wide range of colors and patterns to create contrast. Finish the look with a pair of glitzy stilettos and a brown, thin belt.
Checked pants and white shirts
Now, these checked pants are quite in too, and you should have one in your wardrobe if you wish to chuck the boring, office clothes for a day. Pair them up with your favorite white shirt, off-white, cream, or a light blue one depending on the color of the checks. The fashion experts at Just Fab suggest that you can put a checked scarf around your neck and don a formal blazer to complete the look. And yes, go for formal shoes, like mules, wedges, or loafers.
Sheath and blazer
So you want to take the business look a notch up? Well, you can opt for a sheath dress of your choice but make sure that it's solid, preferably unicolor and light-shaded. The darker ones are more suitable for informal gatherings and social parties. Don a white blazer on the sheath dress and match the color of your shoes with that of the blazer, i.e. white to create the perfect, professional look.
Patterned skirt and tank top
These days, you can find so many beautiful patterns on formal skirts that it's hard to ignore them. However, you should opt for a unicolor, dark, and solid tank top to make a good match with the patterned skirt. Tie your hair up in a ponytail to exude the essence of a serious businesswoman and stomp off with your head high. You can either wear conventional heels or platforms, whichever seems comfortable.
Wide-leg trousers and casual shirt
For Friday casual, you can don a casual fleece shirt over a pair of wide-leg trousers and finish it off with a pair of sandals. Choose the shade of your trousers according to that of your shoes, and you'll be free to pick any colors or patterns for the shirt. You can carry a tote bag to the office on Friday to exude a relaxing essence without jeopardizing the business look.
While choosing trendy office wear, the key is to opt for minimal and light-shaded outfits to prevent inviting unnecessary attention and criticism of the fashion police. If your workplace has a dress code, you should read it carefully and find loopholes to integrate your sense of style without breaking the rules. Remember, you can always improvise as per your wishes but need not make a spectacle of it.
Tammie~