Mushrooms are no longer revered as flavorful additions for culinary experiments but have emerged as a potent wellness aid. The psychedelic variety, popularly known as magic mushrooms, is gaining acclaim for their magical health benefits. You will probably soon find them on prescriptions and wellness guides, as they are getting recognized for their incredible healing properties. Studies indicate that even a single dose of shrooms works wonders, as it apparently resets the circuitry of the brain. You can expect the positive effects to last long after their psychoactive effects wear off, sometimes even for months following the magic trip. Let us help you discover the wonders of shrooms.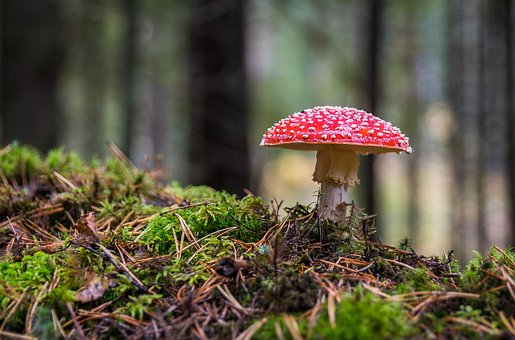 Alleviation of anxiety
Scientists have studied the effects of psilocybin on the human brain. It has the potential for calming down the hyperactive parts of the brain, which control negative emotions such as anxiety and worry. At the same time, it also stimulates the parts that affect new emotions and memories. You may end up experiencing a sense of connection to the world and yourself while seeing the bigger picture. As keeping anxiety levels in control is paramount amid the pandemic, you can switch to magic mushrooms for the right dose of psilocybin that reduces stress levels and enhances mental clarity.
Depression relief
Magic mushrooms can do wonders for you if you are struggling with depression. Even small doses can alter brain activity and break down the rigid patterns it develops over time. With these properties, they can curb the symptoms of depression for weeks. They also work for people who had not responded to treatment before. Scientists are studying these properties of shrooms so that they may be established as a natural alternative to antidepressants in the future.
Addiction treatment
Addiction is often challenging to treat, particularly if you have been using the substance for years. However, psilocybin treatments help you, whether you are trying to quit alcohol or smoking. The best part is that magic mushrooms are available in different variants, and you can learn more about them before getting started with the treatment.  Just a few sessions with a mild strain is enough to help you come out clean, without struggling as it happens with other de-addiction methods.
Skin benefits
When it comes to the wellness benefits of magic mushrooms, they extend to beauty and skincare as well. Some variants have the magical properties for neutralizing free radicals, reducing inflammation, enhancing blood circulation, and increasing firmness and elasticity, all of which can make your skin appear radiant and youthful. They hydrate your skin and keep it supple over the years. The fungi also increase the production of amino acids, a nutrient that promotes skin health. Also, the chances of premature wrinkles are cut down with the alleviation of stress and anxiety.
Shrooms are all set to become a hot favorite for wellness enthusiasts as their growing fixation on health moves hand in hand with a greater interest in natural remedies. If you want to feel good and look radiant naturally, shrooms can just do the trick for you.
Tammie~