Birthday presents are such a difficult thing to shop for, especially if you're shopping for the friends who seem to have everything! Here are my gift suggestions, organised by what your friend loves-there's bound to be something in this list for everyone!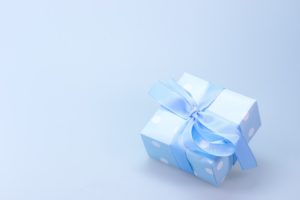 People who love fashion can be difficult to buy for, after all everyone has their own unique sense of style and it's hard to emulate that perfectly with a gift. Why not try something small and dainty? These friendship necklaces are a much more sophisticated version of the broken-heart type you gave to your best friends when you were younger, and there are tonnes of options to choose from. Other small, fashionable gifts include sleek classic purses for their cards and cash, classic sunglasses for summer days, and fashion-forward hats such as beanies or floppy wide-brimmed styles.
Homebody
If your friend is the type to stay at home binge watching Netflix or reading an entire book series in one week, they would probably love to receive some relaxing, comfy home accessories. A soft, cosy blanket would be perfect for those bundled-up-on-the-sofa days, and you don't have to splurge on one. Try one of these cute DIYs for a super personal gift your friend will love!
If you aren't the sewing type, smaller things like candles, cute prints for the wall, or a great coffee table book make wonderful gifts as well!
Foodie
Your friend loves to cook, but they seem to have every gadget in the world, including some you've never even heard of, so what do you get for the discerning foodie in your life?
A beautiful serving board for cheese, meats, and other snacks is probably something your friend doesn't own, but if they do, they can always use another one for big get-togethers!
If you're looking so spend a little bit more cash, why not pay for a subscription to a wine of the month box, or any other food club box? There are so many to choose from, so you're guaranteed to find something perfect for your friend!
Minimalist
There are always those friends you ask over and over again what they want, and they say "nothing!" They seem to have everything they need already, which isn't much, and they're super concerned with clutter and space-saving. Sounds like you have a minimalist on your hands; one of the hardest types of people to buy for!
The trick to buying gifts for minimalists is to get them an experience instead. Buy them tickets to their favourite band, or schedule a local wine or beer tasting for them. If you live in an area where wine is made it's likely you can find tours of the winery as well. These options are sure to create an experience your friend will remember, without leaving them with another physical gift they may not use.
I hope these tips will help you find that perfect gift for an extra special friend in your life, now get shopping!
Tammie~