Gift buying. Does it ever end?! Many of us feel like all we ever do is buy gifts, especially when there are kids parties to attend. The constant cycle of thinking of fresh ideas, wrapping and sellotaping is enough to drive anyone crazy. Put the wrapping paper and tape aside for one moment; there's also figuring out the minefield of what to buy. It's a minefield. Everyone seems to have everything! And then, there is your other half. Let's face it, men these days don't want anything. You ask them what they want for their birthday, and they shrug and reply with 'I don't need anything.' It's anger inducing.
We feel your pain.
Stop. Relax. Take a deep breath.
We have got this covered.
Here are some simply gorgeous gift ideas that your other half is sure to love.
Wristwear
What used to be the old fashioned watch is now so much more. Wristwear, to be exact, is a great gift to bear for any occasion. Birthdays, anniversaries, promotions, father's day; a beautiful piece of wrist wear is just what the occasion calls for. Whether you opt for a classic timepiece with a lovely leather watch or go for something a little funkier and fun with a cool smartwatch, wrist wear is sure to please. There are some excellent watches on the market that are akin to something that Inspector Gadget would wear. So, whether you have a fitness fanatic or a lovable couch potato, a gift for the wrist is a surefire hit.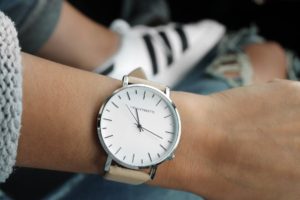 Say it with leather
The leather is timeless. Whether you opt for leather gloves, a briefcase or a style watch as we've just covered, sumptuous leather is always a winner. Leather gifts give an air of luxury to any occasion, and who can resist soft leather as a gift? Plus, he can show off his new wares in the office or on the golf course. Everyone will be jealous of his incredibly thoughtful beau!
Experience days
When it comes to gift ideas for men who have everything, experience days are the way to go. For the thrillseeker, rafting and canoeing can be a perfect way to spend some downtime. If your partner is something of a foodie, a meal at a top quality restaurant is perfect. Whether you're a wine buff or a sporty-type, there are some seriously cool gift ideas that you can go for when it comes to experience days. If you're not sure what your significant other would like, why not try something new? After all, if he already has everything, experiencing new things is the perfect way to spend a special occasion. It will certainly give him long-lasting memories that you can both treasure for a lifetime.
Personalised gifts
We're not talking personalized teddy bears here; we're talking about some seriously cool gifts that he is sure to love. What does your other half like? Is he a coffee aficionado? Why not make him a sleek and chic coffee hamper with his favorite coffees from around the world. You can even add complementary gifts in, like a new coffee mug or coffee flavored chocolate to keep the hamper varied. Of course, this is just one example. Think about what your other half likes and see what cool hamper ideas you can come up with. Whiskey, cheese or sweet treats are ideal for this kind of gift. It's not just food stuff that you can add to the hamper. You can take his love of sports and add in simple presents around that. Why not add a love note and dress the hamper in a wicker basket for extra charm? This highly personalized gift shows that you care and it's seriously thoughtful. Who wouldn't want to receive a gift like this?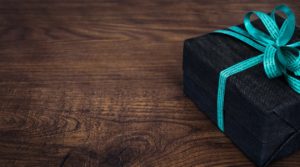 Keep it simple
Sometimes, simplicity is key. Why not create a scrapbook of your time together, adding receipts from meals, postcards from vacations and photos of the two of you together. Raid through the memory box and see what special memories you have curated during your time together. You can even add little captions to the memories or add the lyrics of songs that are special to you. The simplicity of this gift is what makes it ideal. After all, you love him, and you want to show him how much you care. You can add anything you like to the scrapbook; it's a commemoration of your time together. What could be more perfect than that?
With these gift ideas, you are sure to win some serious brownie points. What presents have you found to be unique and extraordinary for the man in your life?
Tammie~