Whether you build up an affinity for pets when you're young or simply want a new friend in your life, a dog is one of the best things in life. It would be great to come home after work and see their face, tongue hanging out, tail wagging and ready to greet you with affection. Not only does a dog improve our daily life when it comes to stress levels, but they can also give us a reason to live better lives. Whether it's going for a walk in the park or playing fetch, we can become more physically active when we have a little friend to give us the motivation we need to make a real change. However, if it's the first time, you should look at a dog, that is low maintenance and doesn't require a lot of upkeep to make sure it is living a happy life. This is important because you're adjusting to an animal and not a person, even though the personalities might be just as big.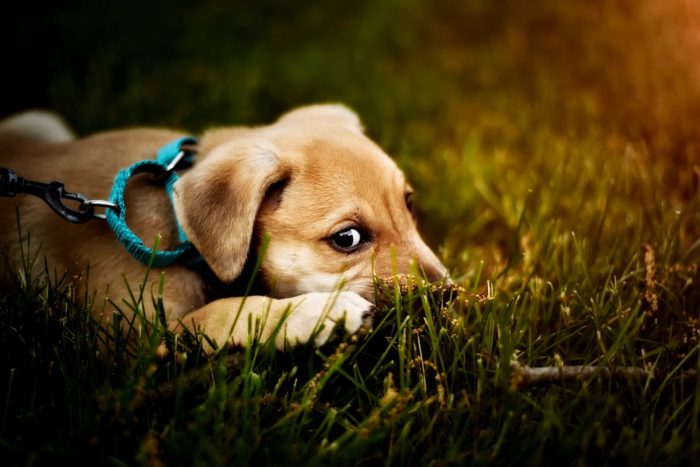 Image by 12019
Walks and play
Taking the little guy on walks is one of the best activities of the day. However, there are some dogs which need to go on walks twice a day at least. If they don't, they get anxious and restless, leading them to bite on furniture. This can wreak havoc for your living room and dining area. Anything from the sofa, to the tables and chairs you use to eat dinner on, will be chewed up and completely wrecked. A labradoodle, however, is very nonchalant and has a fun and playful attitude, and yet doesn't have such high characteristics of liveliness. In other words, even though the dog does like to play the normal fun games other dogs do, it doesn't have those needs to stick to a walking routine or feel the need to go and patrol his or her territory.
Source WerbeFabrik
Clean up
As you will have already guessed, a labradoodle is a mix of labrador and poodle. This means the fur is going to be wavy and curly, and yet, it's rather short. This leads to less shedding and is on a list of dogs that don't shed. A pure labrador will shed as most other dogs will. This usually happens around autumn and spring times, as the dog needs to grow a thicker coat for the cold and then shed it for the warmer months ahead. There are of course other dogs that don't shed either, but most of them will be a little on the small to medium size. A labradoodle is great for first-time owners as it isn't too large or small. You get a good taste of what it would be like to own many other dogs. And, due to the furry friend not shedding, the clean up is vastly cut short.
A great pet for anyone looking to add a new friend in their life, without turning the house upside down when trying to clean up after it. A labradoodle is cut, cuddly and doesn't need to be babysat in order to keep it from growing restless.
Tammie~