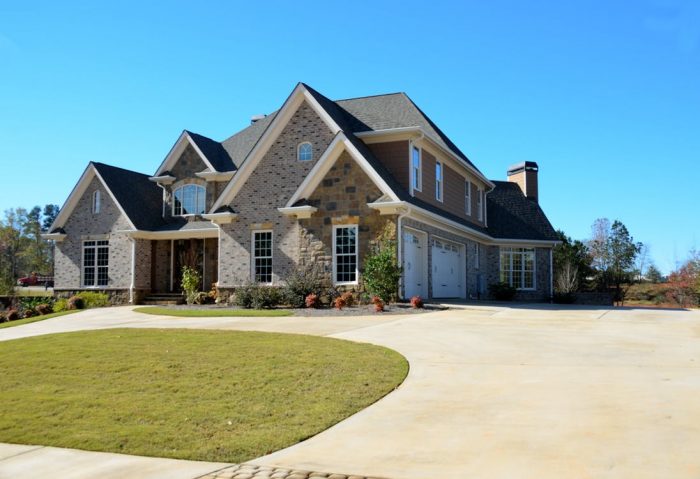 Neighbourhood rivalries are often very silly, and will always be mocked. Why compete when you can come together as a community? However, if everyone admitted it to themselves, they would say that they secretly practice it, in small ways. The most obvious example is Christmas. Many streets seem to wish to outdo one another in order to appear the most curated home, the most beautiful with the most gorgeous decorations. Some houses decide to go overboard, and these aren't hard to spot.
However, is there some utility in the idea of 'keeping up with the Joneses?' Could it actually help you? Of course, when it's tongue in cheek. Real life decoration battles are silly and odd to invest your time into. However, there's no shame in wanting to live in the most beautiful house of your street. To do that, and to enable these silly but ultimately rewarding feeling, consider these tips to help your home stand out above all:
Curb Appeal
The curb appeal of your property really matters. This is the first impression that anyone walking past will see, but more importantly it's the first impression you will see when first coming upon the house. This is why it is so essential for you to make this look the way you most desire. A great way to do this is to consider the lead up garden to your front door.
Is it well maintained? Are the bushes well trimmed and parallel with one another, or chaotic and artsy? Is your garden path well maintained or cracked and in need of repair? How does this area look at night? Dark, or with beautiful luminescent lamps slowly lighting the way? Making your home look inviting with the use of light, colour and texture can help you not only have the most beautiful and curated garden space of your street, but it will actually increase your property value to a degree you might not have imagined.
Garden Features
Back garden features can be everything to a beautiful green space. It might be that implementing plenty of new garden features could be quite pricey, such as replacing garden furniture, rectifying a shed, opting for higher quality fencing among many other considerations to make. For this reason it might be worth sustaining an operational budget, or gaining items on credit for now while in the effort to improve credit scores.
This might mean making your garden more lively by purchasing items for your children, or many other artsy features that help you get out into the green space and working with your creative ambition. A back garden is best when it's alive and lived in during the day.
Window Arches
Windows arches say plenty about your home and how it should be viewed. Are they well maintained or is the paint chipped? Is the pain all one theme or multiple? Does the design fit with your front, back or side doors? Consider repainting, replacing or repairing window arches, as they are often the first telltale sign of a property that is less than well maintained.
With these simple tips, outdoing the Joneses will become a matter of hobby, so that you needn't worry about the entire affair again. You'll be too busy enjoying your beautiful home for that.
Tammie~