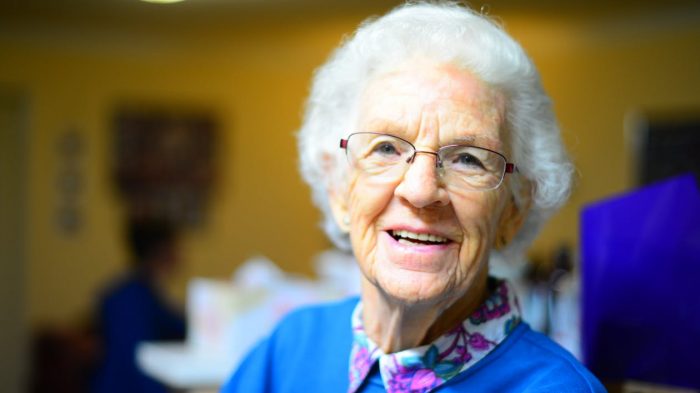 The idea of choosing a nursing home for our parents is something that most of us would rather avoid talking about or even thinking about, but it's something that oftentimes can't and shouldn't be avoided – especially at times when there could be safety issues or you just feel like it might be a better solution for whatever reason.
The good thing is, nursing homes have come a long way over the years and are quite far removed from what they used to be. Nowadays they're places where the needs of residents are taken care of and they're given individual care and attention, and where they can socialize and actually meet other people so that they don't feel lonely like they would when being home on their own all the time.
However, not all nursing homes are great and it's not something you should just jump right into without doing your research first. There have been many cases over the years concerning nursing homes with cases of abuse and neglect of their residents and this is certainly not something you want to subject your beloved parents to.
If you're currently in the situation or later find yourself in the situation where you do notice things like abuse or neglect from a nursing home, then it's important to seek legal advice to ensure the correct action is taken against the home. For example, someone like Gray and White Law can handle your legal needs in cases like this.
In this post, we're going to share with you some things to consider when it comes to what you should look for when choosing a nursing home for your parents.
Does it have a good reputation?
Reputation is everything in business and a good company – especially one in the healthcare industry will want to ensure they have a great one if they truly care about what they do. News travels fast, so ask around and do your homework to check if the nursing home you're considering has a good reputation.
How does it look inside?
First impressions really do count, and since nursing homes often cost quite a bit of money, it's important that the facilities are reflective of that. If you walk into a place that's falling apart and look like no one has touched it with a vacuum in weeks, then this can be an indicator of bad management which will spill over into the actual resident care as well.
How do the residents appear?
Take some time to visit the home you're considering and ask to be shown around. Look at how the residents appear to be – are they left sitting in corners on their own for hours on end or are they being engaged in activities and encouraged to stay active and socialize?
Is the cost manageable?
Nursing homes aren't the cheapest of places, but you are paying for everything your parent needs on a daily basis, so the cost is understandable. However, it's worth considering if you can afford the cost or if it's something that's going to cause you to be stretched financially.
Tammie~