I received the below mentioned complimentary products either for free or a discounted price for the purpose of this post. All thoughts and opinions are 100% my own.
My pets are my family and because they are my family I treat them like family. I make sure they have the perfect food, The perfect treats and of course the perfect toys to play with. I was beyond thrilled when I received a box of assorted Dog and Cat toys from Loving Pets. I was so very pleased to receive an under table scratching post and a Dizzy Thing that is motion activated. I also received 2 different Dog Ropes with a plastic covering some of the rope to make it more durable.
The Cat Toys~

 
The picture on the left is of  Dizzy Things cat toy that is motioned activated and twirls its feathers enticing the cats to play. The picture on the left is a picture of a scratching post that is perfect for under the table. Not only is it perfect for the cats to scratch on but it has feathers for them to pay with.
The Dog Toys~
The reason I had to take this video from the ground is that every time I tried to take a video of them at close range or in the same room, They thought I was the toy…..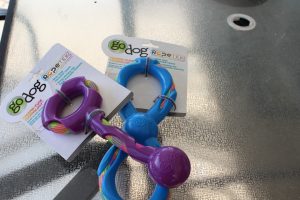 If you ever thought about getting your puppy/Dog a rope product toy, I highly suggest any thing from GoDog as they are durable and highly interactive. I have not found a toy that my Dogs did not love. I cannot beleive how much seeing them play with toys just pulls at my heart strings. They really are comical.
This is where dogs and cats differ. My cats need whirly twirly toys which grab their attention. They stop dead in their tracks when they see a feather fly thru the air. Like I said before, My pets are part of my family and I treat them as such. Your pets will love any Loving Pet toy. I support this statement.
Tammie~