The weather is warm, the birds are chirping, and people are journeying out of their homes to enjoy the great outdoors. That can only mean one thing: summer is coming. And with the arrival of a new season comes a new series of summer must haves to prepare you for it.
Technology has become ingrained in our daily lives. Whether it's checking your smartwatch for a new message, or counting the steps you take with a fitness tracker, people depend on tech to enrich their lives. And, just like everything else, technology changes with every season.
During the winter, technology is released that helps people entertain themselves at home. New TVs and digital services pop up. But during the summer, technology is designed to help people make the most out of the warmer weather.
Keep reading below to learn about ten gadgets to help you make the most out of the approaching summer!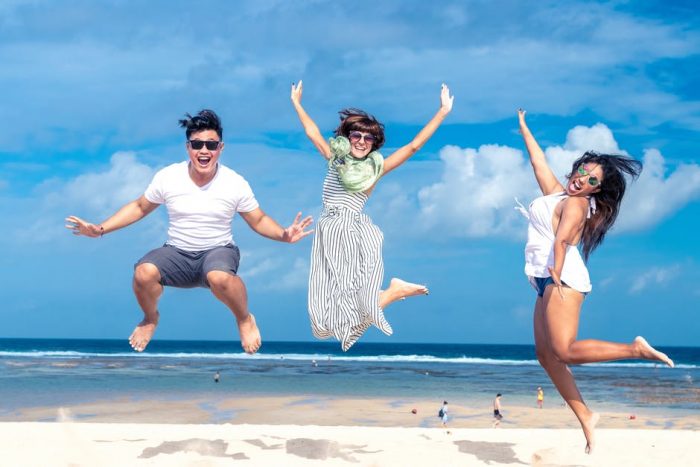 Boom Into Summer With a UE Boom 3
The party never really gets going until some brings along some tunes — and everyone should be able to hear them. For that, there's the UE Boom 3. This new speaker was released with an even longer battery life than its previous generation.
It also features some of the loudest bass available in its price range. The speaker is also made to be as durable as possible, so you can take it wherever you go — even underwater. It's the perfect summer gadget to help you keep a party going, on the go.
Smartwatches Are Smart Investments
With the summer comes the obligation to go outside and exercise. That summer body isn't going to come out of just anywhere, after all. Maximize your workouts by keeping track of all the vital metrics associated with them.
Most modern smartwatches do more than just count your steps. Some come equipped with a heart rate sensor to help you keep track of how hard you work out, such as the Apple Watch or several Fitbit devices. With that information, fitness trackers and smartwatches can help you tailor your workout to make sure you get the most benefit out of it as possible.
Camp In Power, with Renewable Power
Summer means camping trips, which also mean journeying to places where power may be a concern. Even if the point of camping is to escape the burden of electronics, it's still safer to be able to charge them if you need them. And for that, there's a wide variety of portable solar panels to choose from.
With these devices, all you need to do is lay out a panel and wait for it to charge a portable battery. Then, if you need a phone or a flashlight for any reason, you'll have the electricity you need to use it. And as long as the sun is shining, you'll have a source of power!
Get Off the Grid, Without Losing Communication
It's important to step off the grid every now and then to keep your sanity. However, going to where people may not be able to contact you can also be dangerous. You should always have a way to reach people, no matter where you are.
If you want to get away while also staying safe, invest in a personal locator beacon, or even a satellite messenger. With these devices, you'll always be able to reach someone, no matter where you go.
One Smart Bulb Is Zapping the Summer Heat
Since smart home devices took off as the latest focus of the tech industry, smart bulbs have been getting better and better. Most can change colors or adjust themselves to whatever color temperature is comfortable for you. Yet, only a few can zap bugs outside while keeping your patio lit.
If you plan on hosting Bar-B-Ques or spending a lot of time on your patio, invest in a bug-zapper light bulb. These smart bulbs keep your backyard lit while eliminating pests that may call it home.
Monitor Your Online Life with an Anti-Glare Monitor
Not everyone enjoys the outside; some people like to spend the summer inside, on their computers. Yet, the longer days and brighter sun can interfere with their entertainment experiences. Those people should invest in an anti-glare monitor.
Monitor technology has developed by leaps and bounds in recent years. Now, there are curved monitors to help you truly immerse yourself in anything you want. And anti-glare monitors help you stay online for longer.
They can be expensive, though. Luckily, you can read more about how to finance large tech purchases here.
Stay Informed on Summer Must Haves with the Right Apps
Information has become an invaluable commodity in the current age. With the right information, it feels like you can do anything. So make sure you get the right information by staying connected to the right information outlets.
Apps like Flipboard, or even direct apps like the New York Times app, keep themselves updated with the latest information about summer. They'll notify you whenever new gadgets are released, or when it's time to update something you own. You can trust the information they give you more than any random article on the internet!
Refresh After Your Journey with a Juicer
After so much summer fun, you need to refresh with a cold drink. Stay healthy by investing in a juicer. With a juicer, you can enjoy immediate and refreshing juice from anything you could ever want.
Some modern juicers don't even require to press things into them. Simply load it with a fruit or vegetable, and hit 'go.' Then you'll have a delicious and nutritious drink in just a matter of minutes.
Film Your Summer Adventures, in 4K
You may think you can film your summer adventures with nothing but your phone. Yet, look back at almost any video in your library and chances are, you may get seasick. Most people don't know how to properly hold a camera, or catch the right shots.
Chances are though, you also don't want to lug around a tripod and camera wherever you go. Invest in a pocket camera instead, and you'll be able to effortlessly take some of the best shots ever and record new summer memories.
Summer Starts with New Gadgets
Summer is a time of fun and adventure. It's a time when people enjoy the outdoors, connecting with each other in the sweet, comforting, warm air. The latest summer must haves only help you connect with other people better — that's all technology ever tries to do.
And you can learn more about this season's new gadgets by reading here! Stay updated on the latest news in the summer tech industry so you can stay connected with the people near you!
Tammie~