Roofing issues are a big concern for homeowners because the roof protects your home from the elements and imparts structural strength. You cannot afford to overlook even the minor problems because they can eventually translate into major woes. While timely repair would be enough to address a majority of issues, there are times when a repair isn't a solution. Replacement is the only way out because the roof is beyond repair. You need to be aware of the indications because you wouldn't want to spend on repairs, only to realize that you should have opted for replacement in the first place. Here are the signs to look out for.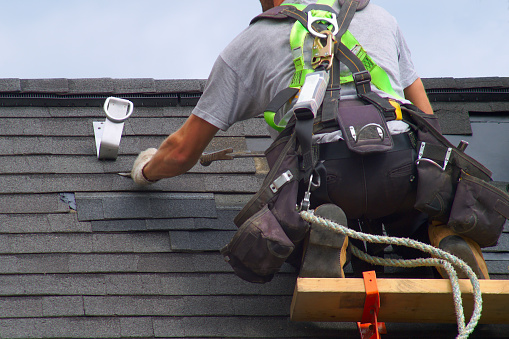 Age-related damage
Expert roofing professionals can handle most roofing problems with proactive measures but things may not work if it is nearing the end of its life. Typically, you can expect it to last for around two decades though good care and timely maintenance can extend the lifespan a few years ahead. But if your home's roof has crossed the 25-year mark, replacement is the wisest approach at the next sign of damage.
Mounting energy bills
Often, older roofs fail to offer energy efficiency because of their structural outlay and outdated materials that are not great for insulation. You will probably experience mounting energy bills in this situation. A replacement is worthwhile because you will end up saving hundreds of dollars in utility bills every year with this one-time investment. Better insulation will make your living space more comfortable as well.
Excessive leaking
Another sign that you must take as a serious warning for replacement is excessive leakage. If the roof starts leaking every time it rains, you need a professional to have a look at it. Find someone reliable enough to give the right advice and do a proper job. There is always a chance you would fall prey to someone unscrupulous. Kelly Roofing explains how to spot a bad roofing job, so you should keep an eye on their work. Spending once on replacement is better than spending time and again on repeated repairs.
Organic growth
Moss and algae are indications of a major problem on your home's roof. Although you may be tempted to have the organic growth cleared and followed with repairs, excessive growth is something you should pay heed to. It indicates a serious drainage problem that can cause deterioration over time and make things risky. The roof may eventually become a breeding ground for toxic mold, which can harm your family's health.
Need for an upgrade
Replacement is not always meant to address roofing issues. You may also want to upgrade to enhance the curb appeal of your living space. While discerning homeowners look for periodic upgrades, those looking to sell do it for adding to the value of the property. The investment is worthwhile because it can help you fetch a good offer price for the property.
Roofing replacement may cost more than repairs but it may be essential to keep your house structurally sound. It is important to be one step ahead and get it done before major damages or problems.
Tammie~