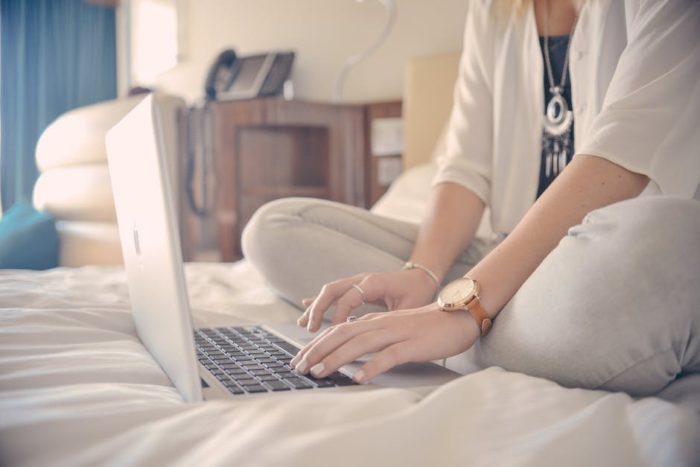 When you're running a small business, especially one that you're running from home, you're constantly looking for ways in which you can give it a boost. A lot of time the issue with that is that you simply don't have the time or money to invest in the kind of large-scale marketing campaigns that more well-established businesses have access to. Because of that you've got to find ways of doing it without having to spend huge amounts of money. Not only that but you may also need the kind of marketing that can be achieved by a single person since, if your business is particularly small, you're not really going to be in a position to pay someone else to handle your marketing for you. This is where blogging comes in! Blogging is one of the best ways to give any business a boost, but it is especially useful for smaller businesses. Of course, that doesn't mean that just having a blog is all you need. Here are some things that you can do to make sure that your blog gives your business the kind of boost that it really needs.
Make your blog enjoyable to look at
People are shallow, that's just a fact of life. People aren't going to be interested in a blog that looks like it was made sometime around 2002. You need to make sure that you're putting some effort into the overall format of your blog as well as taking care to make each individual post as visually engaging as possible. Don't rely on huge walls of text, intersperse images in order to as some visual interest. There are plenty of sites like EyeEm for you to find fantastic stock images that will add a lot to your posts. You should also make it easy for people to navigate your blog and find older posts. That way they'll be more interested in spending more time reading your content and become engaged in your business as a whole.
Make your posts topical
If you want the kind of traffic that's really going to give your business the boost that it needs, you need to make sure that your posts are topical. Follow the news as well as the latest developments in your own industry and the world of social media. By being able to tailor your content around things that are newsworthy, you're that much more likely to get a lot more traffic on your blog as a whole.
Make your content engaging and relatable
Above all else, the content of your blog needs to be something that people actually want to read. It's one thing to have ideas for engaging and interesting blog posts, but it's another thing entirely to be able to deliver on those ideas. Take some time to learn to write in a convincing and engaging manner. There are plenty of writing courses online that you can try as well as lots of advice all over the internet. Of course, the best thing that you can do is just to get started and practice as much as possible. Your writing might not be the best at first, but over time you'll develop a style that works for you and for your blog.
Tammie~