#OutdoorTV #OutdoorLiving #AllWeatherTV #DigitalSignage
This is a sponsored post written by me on behalf of BestBuy. All opinions and thoughts are 100% my own.
I love being outdoors but for me it can be pretty boring as I do not do any sports activities or any strenuous things at all. I just sit there so watching T.V. in the great outdoors just makes sense to me but who makes a T.V. that I can do that with?……Let me introduce you to SunBrite TVs .
 SunBrite is a maker of top rated outdoor t.v.'s and weatherproof televisions. No need to be worried about the sun affecting your viewing experience? No need as they make full shade, partial sun and full sun outdoor t.v.'s. They are brighter than a regular t.v., Weatherproof (protection against snow, rain, insects, humidity), Weatherproof cable connections, and a warranty that's valid for outdoor use. Some specs I love:
Weatherproof TV built for full-shade outdoor living areas
Powder-coated rust-proof aluminum exterior protects internal components from rain, snow, dust, insects, humidity, and salt air.
Up to 50% brighter than indoor TVs for improved viewing in brighter outdoor environments.
4K UHD with HDR
Large weatherproof media bay makes cable connections easy. It has plenty of storage room for many popular media players, and thick gaskets seal out moisture and the elements
Available in 43", 55", 65" and 75" sizes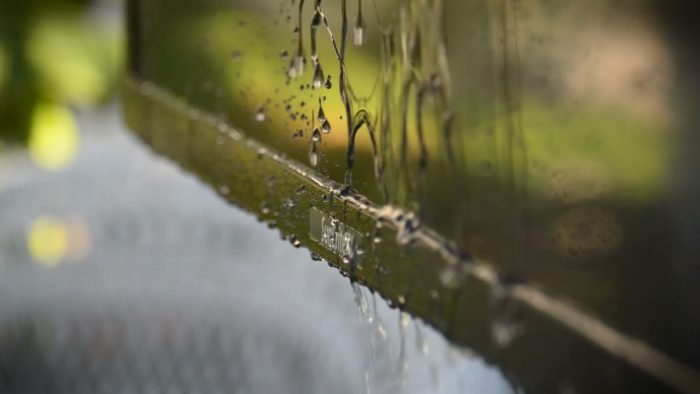 Whether you want to host a fun family movie night outside, or have an outdoor party featuring the big game, the Veranda Series of SunBriteTVs is ready to make your favorite outdoor space a real destination. Watching TV outside is fun!
The Veranda Series of SunBriteTVs are designed specifically for outdoor use. They are engineered to survive just about any climate in North America, resisting the harsh effects of rain, snow, dust, insects, and extreme temperatures.
The SunBriteTV Veranda is a family of weatherproof televisions designed for full-shade outdoor spaces, like covered patios and screened-in porches.
Veranda comes standard with a direct-lit 4K UHD screen with HDR, which is up to 50% brighter than indoor TVs for improved viewing in brighter outdoor environments. It's more durable, safer, and a better experience that using an indoor TV outdoors. Now, the best seat in the house is outside.
Now you can impress your family and friends by inviting them over for such things as to watch the big game outside, Catch that must see episode of The Bachelorette or even that cooking show that has all the neighbors buzzing about. This t.v. will pay for itself twice over. You can go HERE to purchase one for your very own.
SunBrite is changing the game when it comes to t.v's.
Tammie~