I received the below mentioned complimentary product either for free or a discounted price for the purpose of this post. All opinions and thoughts are 100% my own.
What are you going to be for Halloween this year? We just love sitting on your porch no matter what Kind of weather it is that night and hand out candy to all the little ghost and goblins. We usually just wear sweatshirts and jeans but this year I really wanted to dress up. I already have a Women's Christmas story bunny union suit pajama costume from the TV Store Online. I was thrilled when they reached to me asking if I wanted to review a Halloween costume from the TV Store Online. The only place I would ever consider getting my costume from.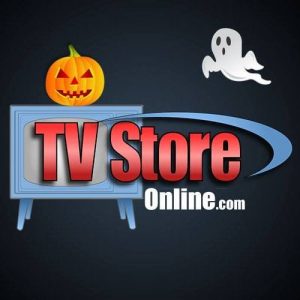 You cannot go wrong buying your Halloween Costume here as they offer everything imaginable and them some. They offer every T.V. show or Movie you could possibly be searching for and then some. I asked Eric what he wanted the movie theme to be. He said he wanted something from "Ghost Busters" I mean who ain't afraid of no ghost?!!! So we pulled up Ghost Busters and scoured that section for a costume we both thought was perfect and we found it… The Ghostbusters Zip up Jumpsuit with 4 Attachable Patches.
About The Ghostbusters Zip up Jumpsuit with 4 Attachable Patches~
It is a unisex costume that comes in sizes S to 3X
Officially Licensed Ghostbusters Adult Costume Zip up Jumpsuit with 4 Attachable Patches
Looking for the perfect geeky couples costume for Halloween? Fans of the classic 1980s science fiction comedy Ghostbusters starring Bill Murray will love these officially-licensed Ghostbusters Zip Up Jumpsuit DIY cosplay costumes this year. Now you and your best friend or significant other can suit up and hit the streets to catch the ghosts that are tormenting everyone! Fans of Ghostbusters always dream of assembling a DIY Ghostbusters Halloween costume or a DIY Ghostbusters cosplay outfit, so look no further when it comes to finding the perfect and easy way to set out on your adventure of putting together a Ghostbusters cosplay costume when you get one of these Ghostbuster's movie jumpsuits with character patches.
Material: 60% Cotton/40% Polyester
Includes a jumpsuit with Velcro Patch
All four characters patches included (Venkman, Stantz, Spengler, Zeddemore)
Adult Unisex
Officially Licensed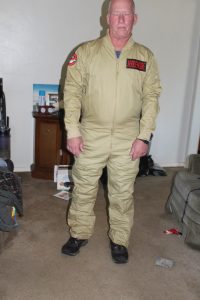 My Review/Thoughts~
TV Online Store is a game changer in my mind. No matter what costume you choose, The attention to detail is above all else. The quality of their costumes is something you do not see very often in other companies. If the costume has a patch or a decal on it, You can be sure that TV Store Online will surely include it in the costumes they make. I cannot fathom shopping anywhere else for a Halloween costume. TVStoreOnline.com has my vote and I know it will have your also.
I give TVStoreOnline.com my thumbs up and my seal of approval.
Tammie~