Felicitations are in order! If you are reading this blog, it must mean that you are either getting engaged or married with a considerable possibility that either you or your partner is not a U.S. citizen. However, you have chosen to settle down with a plan to live your life as a married couple in the United States.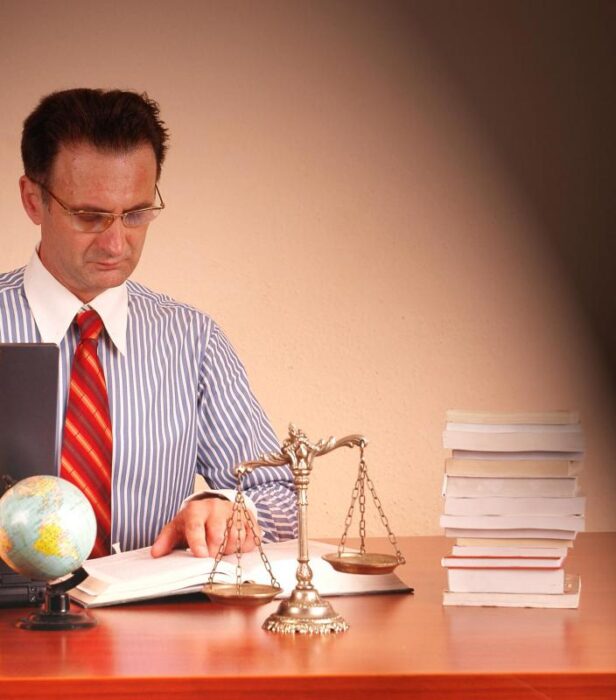 What is the best path for you and your fiance?
Therefore, when a U.S. citizen wants to marry a foreign citizen, there are two ways for a foreign citizen to obtain a green card while immigrating to the United States. However, choosing which one you should opt from between a fiance visa or a marriage visa can cause a lot of confusion among the couples. That said, both of them have benefits of their own.
To make the whole picture a little clearer you. Let's understand the difference(s) between a fiance visa and a marriage visa and the process, cost, and other factors involved in obtaining both of them.
The Fiance Visa aka K-1 Visa, Explained
A fiance visa, officially called a K-1 visa, can be obtained from the U.S. Citizenship and Immigration Services (USCIS), an inseparable part of the U.S. Department of homeland security. The first requirement you need to fulfill before filing for a fiancee visa is to have seen your partner in person in the past two years. And the foreign partner applying for the permit must marry their partner within the time frame of 90 days of entry or depart from the U.S.
How Is a K-1 Visa Different from a Marriage Green Card?
When you are moving your fiance to the United States to be mindful of the below-mentioned pieces of information:
Your future spouse can come to the US soil on a fiance visa, which further means that the marriage will happen in the United States. In case you don't want to get married in the US, you have the option to get married in any other country, but then the US citizen spouse will have to sponsor the non-US resident spouse for the green card.
Now, if you are an engaged couple, there are advantages and disadvantages to both of the options available to you. The right decision for your growing family will depend on the factors like, where you want to hold your wedding, how spendthrift you are, how soon your foreign fiance wants to come to the United States.
So, while opting for a fiance visa, you should keep all these major details in your mind. Next, we discuss:
Marriage-Based Green Card, Explained
The marriage-based visa is available to spouses of US citizens and permanent residents are also known as green cardholders. To avail yourself of a green card, first, you need to fulfill these requirements.
You and your spouse must be lawfully wedded to each other, meaning you must give a marriage certificate showing your names, the place where you got married, and the date of your marriage.
You should make clear that any previous marriage is now resolved and you have no official connections with your previous partner (typically with a death or divorce certificate).
Your spouse must provide evidence that you hold a joint bank account, a joint lease to prove that your marriage is honest and you are not practicing any fraud to obtain a green card.
The US citizen spouse should earn at least 125 percent of the federal poverty guidelines.
Above mentioned reasons is the gist of all the major requirements you'll need to fulfill to get eligible for a green card. Further, we discuss:
How Is a Marriage Visa Different from a K-1 Visa?
As a rule of thumb, the K-1 visa makes more sense for couples who are recently engaged if one of the more of these conditions applies in your situation:
You want to be with your spouse as soon as possible. However, you'll have to wait for 7 months for a fiance and 10-13 months before you bring your spouse to US soil.
You want to get married in the United States.
There are hurdles for you getting married abroad due to same-sex marriage where the law does not allow it.
On the other hand, the marriage-based green card will make more sense to engaged couples if:
You want to cut the expenses (you will have to pay more than two thousand dollars instead of twelve hundred dollars when moving in with your spouse).
Your partner is seeking a green card to urgently become a permanent resident when they arrive in the United States.
You are planning to wed outside the United States.
You can wait for your partner to arrive. As mentioned above it takes around 10-13 months for your spouse before you permanently start living together in the same house.
Nonetheless, one should note that both of the processes result in your foreign partner getting eligible for the green card in about 13 months from the day you have applied. Also, in most cases, you have been together for less than two years when the green card is approved.
Hire an Immigration Attorney
Simply put, if you are not well versed in the legality of applying for a green card, you should consider hiring an immigration attorney. With their experience and skill, you can fill all the applications and forms without an error. This puts a good impression on the officials who have the authority to pass on your application to the next level.
Moreover, they will guide you on every step of the process, saving you time and money and helping you make the right decision whether you want to bring your fiance or your spouse to the United States of America.
In Conclusion
When you are thinking of moving your fiance or spouse to US soil, make sure you go through this short guide. It will help you make the right decision if you ever find yourself stuck in an immigration process.
Moreover, to deal with such delicate matters, you have to be equipped with all the legal process's ins and outs to come to the right decision, and this short guide serves you with that purpose only.
Tammie~