I received the below mentioned complimentary product  either for free or a discounted rate for the purpose of this review. Whether or not you agree, All thoughts and opinions are 100% my own.
What do you place your food in to serve it? When we bought this house, I knew we would be having several friends and family over for dinner but I never thought I would have to put any real thought into it until now. This is why I was thrilled when the opportunity came about to review YHY 9.6-inch 30 oz Porcelain Serving Bowls. I just knew that these would come in handy for the Holiday season.
About The Company~
YHY sells most of it's products on Amazon where you know you will get the best/lowest price on their merchandise. They sell everything from dinner ware to jewelry to electronics.
About The Product~
HIGH-QUALITY PORCELAIN: LEAD FREE & NON-TOXIC, FDA approved, resist crazing and chipping , durable beyond imagination. Microwave, oven, freezer and dishwasher safe.

UNIQUE STYLE: simple and elegant reliefs on the the decorated line around the edge, perfect compliment to any table decor or season. Let's be the most unusual one. Isn't it a special gift for your family or friends? Click 'Add to Cart' now!

VERSATILE SERVING BOWLS: 9.6-inch, depth: 1.5-inch, capacity: 30-oz, you can serve the whole family, perfect for big salads, pasta, soup, stew, veggies, fruit, one dish meas.No longer need a lot of bowls to hold more food, easy to save you table space.

CONVENIENT TO USE: wide and shallow, which mean it could quickly cool the food, save your time to taste declious food. Easy to hold, a very nice weight to serve guests or pass to the next one.

WHAT YOU GET: they are packed sturdy box with lots of padding for a snug fit, guarantee safe delivery. YHY will offer hassle-free replacement or refund for items in 30 days after delivery if you are unsatisified with the bowls.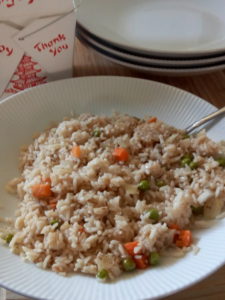 My Thoughts/Opinion~
I love white dinner plates because you can add any color to them to make them unique and different every time you set the table. The YHY 9.6-inch 30 oz Porcelain Serving Bowls are the perfect addition to any tablescape. They are big enough to place food into serve family style. My In-Laws wanted to know exactly where I bought them at so that they could get a set for their very own. There is not a better compliment than when people want to know where they can buy these items. The serving bowls look very elegant and stylish. My house is very soon becoming a home with products such as this. The YHY 9.6-inch 30 oz Porcelain Serving Bowls will make your holidays the most memorable of your life.
I give the YHY 9.6-inch 30 oz Porcelain Serving Bowls my thumbs up and my highest recommendation. You can buy a set for your very own by going HERE.
Tammie~