I Received The Below Mentioned Complimentary Product Either For Free Or A Discounted Price For The Purpose Of This Post. All Opinions And Thoughts Are 100% My Own.
I do not know about you but I am the type of person who when I eat no matter how careful I am I always get some type of food on my clothes. It gets to the point of being so frustrating because if I don't get to the stain right away then it stays set in forever. I have had to toss so many pieces of clothing out in the trash because of this. This is why I was over the moon when the review opportunity presented itself to review Biz.

About Biz Stain & Oder Eliminator~
Biz was very generous in what they sent me to review. I received
2 bottles liquid Biz-
Cleans up to 80% better than detergent alone

More stain fighters than other brands

Completely safe for septic tanks

Contains no chlorine bleach and no phosphate.

Color-safe formula
1 box of power Biz
Proven to beat Oxi Clean on tough stains like grass, sweat, and chocolate!

Color safe formula

For standard and HE machines
A bag of Biz Power Boosters-
TOP QUALITY: Proven to out clean other color safe bleach, leaving no powdery residue on your laundry

4 STAIN FIGHTERS: Contains more stain fighting ingredients including enzymes, peroxide, detergents and whitening agents, for an overall better wash

MULTI-USE: Use to pre-soak tough stains or add in with your washing detergent

POWERFUL CLEAN: Cleans up to 80% better than detergent alone, for fresh fabric all the time
a handy on the go stain stick.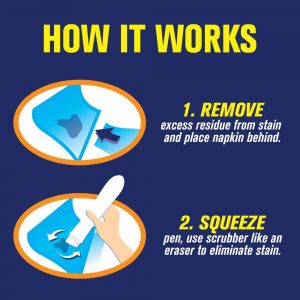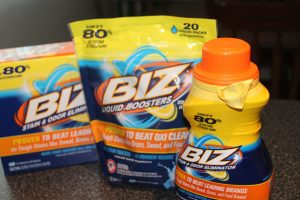 My Review/Thoughts~
I do laundry once a week. Just think about my clothes that are sitting there all week with stains on them. Which are now set in. I do soak them in my detergent but if I forget to look before I place them in the dryer, They are not permanently set in. I have been using Biz for around 3 weeks. I have never seen my clothes come out of the washer and the dryer so vibrant and stain free. It works like a charm. You owe it to yourself to give Biz a try.
I give Biz my seal of approval and my thumbs up.
Tammie~